CHSG Business Winners
Sixth Form Business students have been taking part in a Young Enterprise challenge.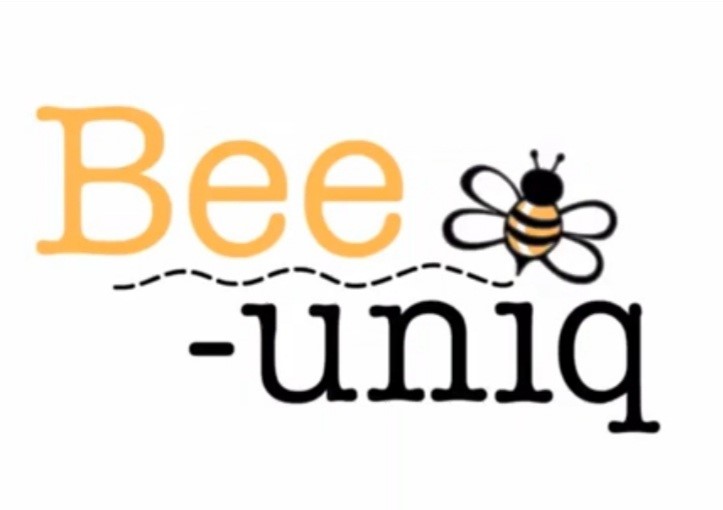 They were challenged to create a product, product name and marketing strategy, create social media accounts to promote their product and find ways of promoting and selling their product.
'Bee-Uniq' have produced grass heads, beeswax wraps and wildflower seeds, all to build a sustainable future. Each product has been upcycled, recycled and produced by donated products to keep costs low.
The Young Enterprise group: Amina, Aliya, Ellie, Thilukshxka, Anzelika, Vaishnavi, Lucy, Afua, Sivathurka, Muskan & Angel, all Year 12 have had huge success with with this challenge!
Bee-Uniq are winners!
Bee-Uniq has won 'Overall Company Award' in the Young Enterprise Sutton & Merton Showcase.
The team also picked up '360 Feedback' and 'Sustainability' awards. It is a tremendous result in a time when resilience, adaptability and teamwork are key. They join runners up Vivald Eco and Sutton Grammar School to go through to the South London Final which will take place digitally on the Monday 11th May 2020.
"You have all gone on a long and constructive team journey and I can see how much work and effort you have put into this. It is great to see such talent from students in Sutton schools and you should be very proud of your achievements. In addition, you have managed to submit your entries during this difficult and challenging time which is truly impressive''.

"I appreciate how hard it must have been for them to complete the entries and presentations in these very difficult and challenging times, so my warm congratulations to the teams".

Judges, Sutton and Merton Showcase 2020
Team Journey
The judges commented that Bee-Uniq was very team oriented, recognising each other's strengths and weaknesses and adapting their approach accordingly. They particularly liked how team members had covered for each other. Judges felt Bee-Uniq were consistent through their journey. The profit of £467 was excellent and assisted in the decision making to make them the overall winner.
Team Journey Award
This was a very close-run decision, but the award was given to Vivald Eco because of their more business-like approach and, in particular, how the team came together to fully research their market place and the manufacturing process.
360 Degree Award
The judges felt the Bee-Uniq team had demonstrated very well in the company report that they had listened to constructive feedback and acted on it. This was evident in the evolution of their trade stands and in particular their logo, which was simplified and improved significantly as a result. The team showed that feedback prompted them to adjust their logo to be simpler and more professional. They also appreciated the effort the team had made to engage with their target audience; in particular through their attendance at numerous trade fairs and the extent to which they had utilised social media for this purpose. The team had good social media presence with 67 Instagram followers, went to 3 trade fairs and Subsea 7 which was excellent and assisted them with getting more feedback which they acted on.
In their report, judges recommend updating the wording 'criticism' to 'feedback' and then preface it with either 'positive' or 'negative'. There was also a suggestion that the logo could be streamlined further by removing the 2 e's in Bee.
Bee-Uniq were clear winners of this category as they provided comprehensive evidence throughout the programme cycle that they had adapted and improved their business and product offering based on external feedback.
Sustainability Award
The judges were extremely impressed with how clear - were about their business purpose. They really liked that the team had sourced their products from local businesses and recycled materials, resulting in a very low/zero carbon footprint. They also recognised the effort made at trade fairs and on social media to educate about the plight facing bees.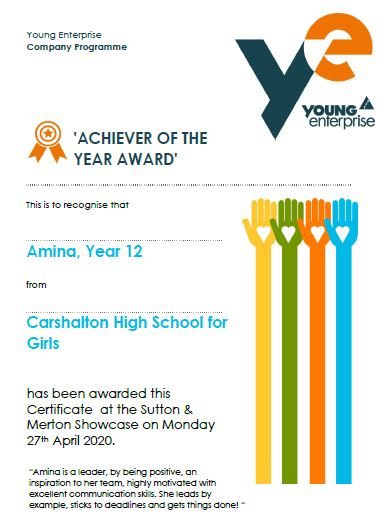 For more information and to purchase products go to their website: https://beeuniqye.wixsite.com/website
All profits from this enterprise are donated to local charities.