Year 12 Exams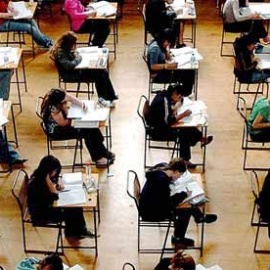 As we enter the exam period we continue to encourage students in their revision and ensuring they are fully prepared for their forthcoming assessments.
Year 12 Exams: 24th - 28th June 2019
All Year 12 students will take Year 12 Summer Examinations for all their subjects.
Students will have study leave for this week and will be only required to come in for their exams.
Students who study BTEC courses should attend their BTEC lessons as usual.
There will be no registration. Students must all sign in and out at the student entrance.
Support
Through the delivery of the 'Maximising Achievement Programme' we have encouraged your daughter/son to start planning their revision and create personalised timetables for each week. We have also covered time management and prioritisation skills. This will ensure that they get their 'to do' lists done without unnecessary stress and panic. However please remember if your daughter/son is struggling with any aspect of their work or life in the Sixth Form you can call one of the Sixth Form team or their subject teachers. For your ease of reference I have included all email addresses of Year 12 form tutors who are the first port of call for concerns.
12KAW

12JOC

12JPI

12MPN

Mrs Whitcomb

Mr Castro

Ms Pigott

Mr Nott
We would also be grateful if students can be reminded that they should undertake no more than ten hours paid employment. Students often begin to struggle with the demands of their school work when they are working too many hours in part-time jobs. Most students organise time off with their employers around exam time.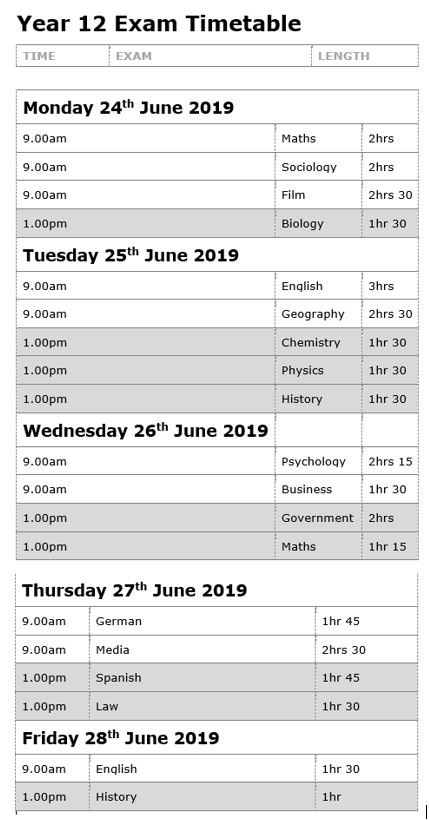 Monitoring and Intervention
We are fully committed to ensuring that students in Year 12 reach their full potential. Your child's exam performance will be evaluated and if there are concerns over their progress being made, we may invite you in for a meeting to discuss a plan of action and practical steps to take to ensure that progress occurs. The Year 12 examination results will also be used as a guide for subject teachers to create their post 18 options predictions. All predictions are available for parents to view at the usual place on Go4SchoolsGo4Schools.
We wish all students taking their exams the very best,
Miss J Lowe, Year 12 Leader