New Assistant Head - Mrs Norman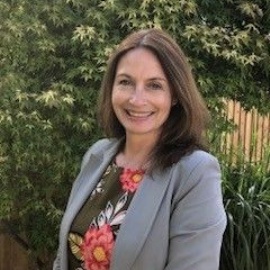 I would like to take this opportunity to introduce myself to you.
I will be joining Carshalton High School for Girls in September as an Assistant Headteacher and will have oversight of the Sixth Form.
Currently I work as a Senior Lead Practitioner meaning I work closely with teachers to support their training and development and to make them even better in the classroom! I also work closely with students to help them develop the techniques and skills they need to achieve their best. Having worked in the borough for many years and having had the chance to work with a number of Sutton Schools, when I realised that there was an opportunity to work at Carshalton High School for Girls, I saw this as a fantastic opportunity to be part of #teamchsg that I could not let go by.
I spent three days at CHSG as part of a development team working closely with Mr Devenney before the lockdown. Having seen what CHSG is like first-hand, I am excited about the prospect of what we can achieve in a popular Sixth Form, in an all-girls environment and being part of the Girls Learning Trust. "The vision to be a centre that is fearless in its commitment to excellence. A safe, inclusive community where staff and students thrive", is inspiring. I believe my passion and extensive experience in teaching and learning, will allow me to make a positive contribution together to our Sixth Form and the wider school. I lead by example and bring my experience from working in an outstanding school with my high expectations for everyone.
I fully appreciate that the current situation is unique and has presented many challenges for us all. Working through the crisis gives us an opportunity to work together, to work for change and for you to now reach your true potential in Key Stage 5. I believe that choosing to study and continuing to study at Carshalton Girls' Sixth Form is more important now than ever. You would be:
working in a safe environment where staff know you and can support you
be part of a Sixth Form team with a priority of raising standards and high expectations
benefiting from the opportunities and support available to you to help you strive for excellence
working with staff who are experts in their subjects
I feel that the Sixth Form is at an exciting stage of its development and we want you to be part of that!
I have lots of ideas and initiatives to help make the Sixth Form even better and you would be joining us or continuing to work with us at an incredibly exciting time.
I look forward to meeting you all,
Mrs B Norman, Assistant Headteacher