Bee-uniq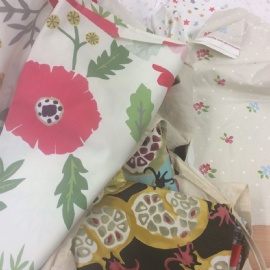 Sixth Form Business students volunteered for Young Enterprise scheme in October
Since then we have raised funds for our products, decided on a company name, made our products, created social media accounts, given money to charity – Lepra and WWF, sold at three trade fairs, all in the space of six months.
The products are grass heads, beeswax wraps and wildflower seeds, all to build a sustainable future. For each product we have upcycled, recycled and used donated products to keep our costs low. Our stock is for sale so please contact us via the school.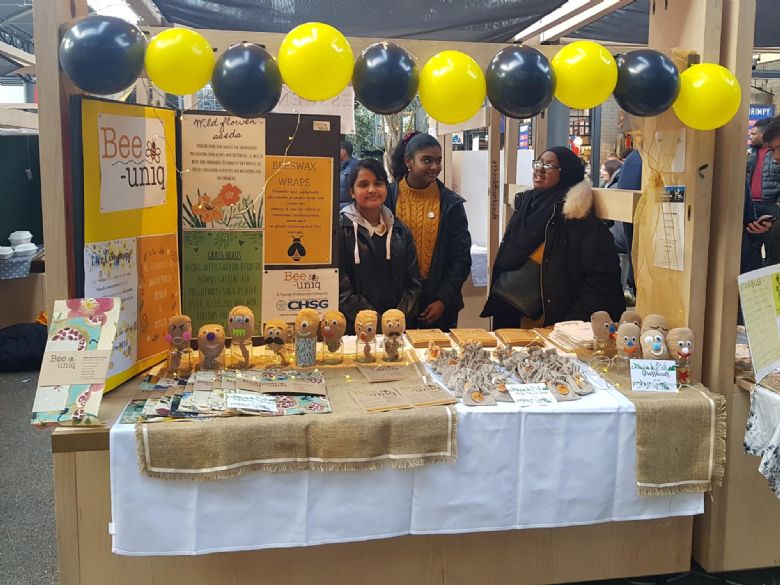 The Year 12 Young Enterprise group were given the opportunity to go to Spitalfields market and showcase our products for the first time in front of a wide audience. Our original and sustainable ideas received many compliments of which we are extremely proud. There were lots of other schools selling there too and we were able to exchange selling tips and get advice for the future. This occasion provided us with memorable experience and a gateway for the future of our company Bee-Uniq 🐝🐝.
Plus we met Dean from The Apprentice!
For more information and to purchase products go to our website: https://beeuniqye.wixsite.com/website
Amina, Aliya, Ellie, Thilukshxka, Anzelika, Vaishnavi, Lucy, Afua, Sivathurka, Muskan & Angel