Sixth Form Prom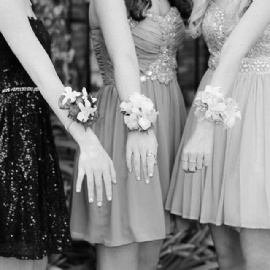 Our Sixth Form Prom will be held at The Grange, Beddington Park, Wallington on Wednesday 24th June 2020 - deadline for payment: Friday 28th February.
This is an elegant evening, a chance to get dressed up and enjoy a wonderful time with friends and a fabulous buffet.
Ticket prices are supplemented through our fundraising and are £30.00 each for students and guests. We are busy fundraising for additional extras such as decorations, photo booth and tickets/posters.
Please make your non-refundable payment online via ParentPay. As we need to finalise numbers and our budget, payments must be made online by Friday 28th February.
If you are unable to pay online, please contact the Finance Office so that a unique Payment Barcode can be issued for you to pay cash at a local Paypoint (www.paypoint.com) for this trip.
If you have any questions please feel free to speak to any of the Prom Committee, Miss Bevan, Miss Cherry or Miss Connolly.
We look forward to your company at this event.