Royal Courts of Justice
On the trip to the Royal Courts of Justice on 8th March we had the opportunity to look around at the different rooms within the court and the guide explained the different functions of these rooms as well as the history of the building.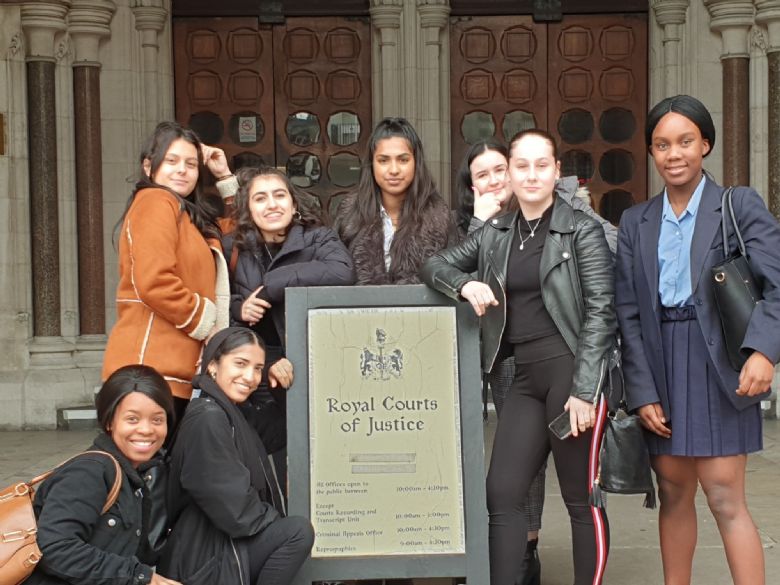 The basis of the trip was a 'Question Time' style session where there was a panel of judges that we had given pre-prepared questions, and then they answered the questions depending on their views. A question we asked was "What characteristics do you think a judge should have?" Most of the judges had similar answers of "Patience, compassion and a sense of morality". This was insightful as it made us question if being a judge was the right career for us as well as giving us an idea about how the daily life of a judge spans out and saw how accessible a career it can be. I felt that the trip helped me find out more about future career prospects in the legal sector as well as giving me the confidence to speak to professionals.
Hannah, 12MPN
'I liked seeing the judges costumes and I now understand better the reasons for their etiquette.'
'I was quite surprised how normal a judge is!'