Jack Petchey SpeakOut! Challenge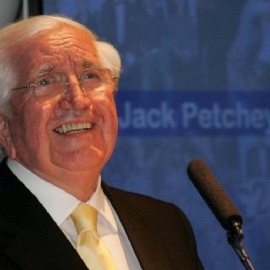 Jack Petchey's "Speak Out" Challenge! is the world's biggest youth speaking event and this year all of our Y10 students got to take part.
We are the only school in London to put a whole year group through this training!

CHSG students learnt to speak with confidence and clarity, structuring a speech, to think on their feet, use their voices for impact and use body language to emphasise their words. These are skills that can not only be transferred into helping with their learning and GCSEs but also in future social and professional environments.
"At the start of the workshop we were introduced to a professional speaker who trained us throughout the day. Everyone got given a Speakout booklet to help us organise our thoughts. Finally we all got up, one by one, and presented our speeches. It was a great experience that everyone benefitted from."

Issy D
"On Friday we competed as a form for The Jack Petchey Speakout Challenge! We did not have high anticipations for this because we were not confident. However, the day was highly enjoyable with great interactive activities. At the end of the day we heard some amazing speeches that were funny, inspiring and enigmatic."

Ella L & Ella C
"The experience was incredible. We had different tasks to build and improve our confidence and communication skills. I learnt a lot and had great fun. I highly recommend the Jack Petchey Speakout Challenge! "

Georgette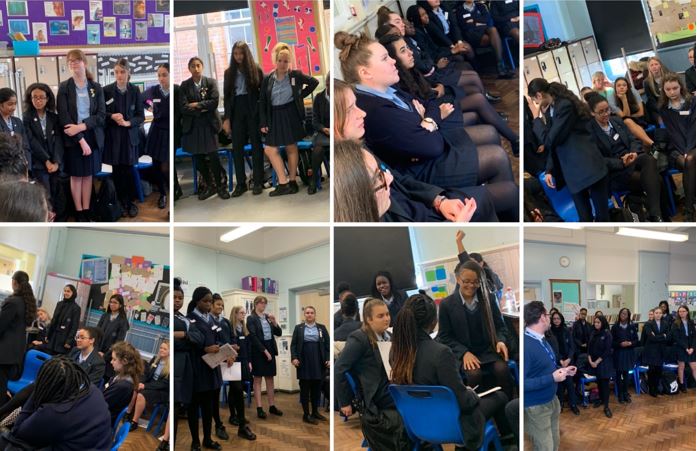 Workshop winners from the day will be working on their speeches ready to present to the whole school during Assemblies. Eve is talking about Climate Change, Georgette gives us an insight into her Classroom, Jaime-Mae speaks about Santa Claus. Katy will make students think about Bread, Paris questions the Ugly Ducking analogy and Shanice talks about Fake in our lives. All students will vote for their favourite speech and the two students with the highest votes will represent CHSG in the Regional Final on 9th March.
Well done Year 10!
Mrs Young, Jack Petchey Co-ordinator