New Children's Laureate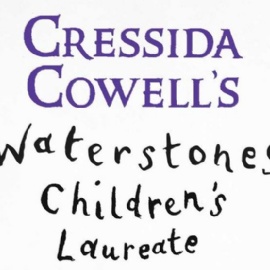 The New Children's Laureate has been announced, Cressida Cowell, author of How to train your Dragon & The Wizards of Once as well as many KS1 & KS2 reads.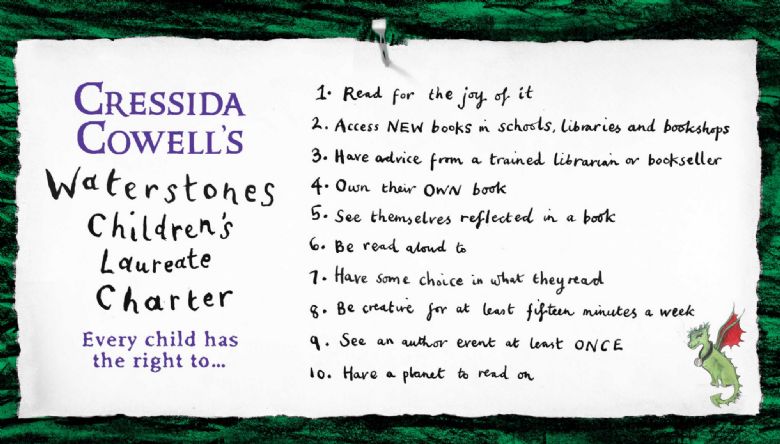 Above is her Children's Laureate Charter.
What do we already do at CHSG to support Cressida's Charter?
1. Staff have "I am Currently Reading Signs" on their doors to prompt conversations and read from, or talk about books that support their subjects apart from the Text Book.
2. The Learning Resource Centre (LRC) is regularly updated with Young Adult Fiction. Teachers and Heads of Departments support the LRC non fiction shelves, checking they are up to date and relevant to the curriculum.
3. Mrs Young is available to help. The LRC is open every day from 8.00am to 3.45pm. Teachers can book lessons in the LRC or arrange Topic Boxes to take and use in classrooms. Students are always welcome (with a note during lesson time).
4. Every Year 7 student can choose a free new book from a wide selection. Students and staff can borrow books from the LRC all year round.
5. There are many genres of books in the LRC including sensitive subjects like LGBTQ+, mental heath and wellbeing.
6. This Year we trialled "Tutor Reads" in some Year 7 registration groups. There has been lots of positive feedback about this so it should return in the new school year for Years 7 -11.
7. The LRC currently has 7242 books available to borrow... there's definitely choice!
8. The LRC has a colouring table, games, comfy seating areas for reading and stationery for writing. Lessons allow for creativity.
9. We love an Author visit—at least two a year!
10. Recycle— Reduce— Reuse Be proactive.