Headteacher Update 8th November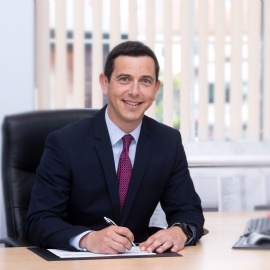 I hope your daughter(s) has had a relaxing half-term break. I wanted to write to remind you of the COVID-19 principles that remain in place this half term. We do expect there to be challenges this half-term so it is important that we all work collectively to meet these challenges and try to avoid as much disruption as possible.
Please keep your daughter at home if she is unwell, especially if she is displaying any of the COVID 19 symptoms below. If she has any symptoms please arrange for a PCR test https://www.gov.uk/get-coronavirus-test and keep us informed of the outcome by email.
Symptoms of COVID-19
a high temperature – this means you feel hot to touch on your chest or back (you do not need to measure your temperature)
a new, continuous cough – this means coughing a lot for more than an hour, or 3 or more coughing episodes in 24 hours (if you usually have a cough, it may be worse than usual)
a loss or change to your sense of smell or taste – this means you've noticed you cannot smell or taste anything, or things smell or taste different to normal
Asymptomatic LFD Testing
We ask that you continue with LFD testing twice per week and keep us updated on the result via TestRegister. The LFD tests have picked up a number of asymptomatic cases last half-term and they have proved the difference between a positive COVID-19 case attending school and spreading the virus or not. Therefore, it is important that all students continue to undertake these tests regularly.
Control Measures in school
We will continue to provide sanitiser refills so students can fill their bottles around the school and will continue to ask students to sanitise their hands on arrival, before eating and upon their return from break and lunchtime.
We will continue to keep rooms ventilated with a continual flow of air. This will mean doors and windows will be open and students will be able to continue to wear their coats in lessons so they are comfortable.
We will continue to remind students about good hygiene measures, such as catching sneezes in a tissue and washing hands afterwards. Catch it, bin it, kill it.
We continue to pass on NHS materials that we are supplied with, such as lateral flow testing kits. These remain available either from your daughter's Pastoral Support Officer or via the website https://www.gov.uk/order-coronavirus-rapid-lateral-flow-tests
Masks
Masks remain optional for both staff and students, however in the forthcoming months I would recommend students wear a mask at least in corridors and communal areas (unless exempt). It remains one of our 'contingency' measures as a school in the case of an outbreak, however I would rather we be proactive rather than reactive and work to try to avoid students catching the virus in the first instance.
The measures we are putting in place both at home and school are to ensure we have as much normality as possible over the next 6 weeks. This is another busy half-term with so many wonderful opportunities and experiences planned and we really do not want students missing out. It will need a collective effort from everyone across our school community to make sure this happens.
Kind Regards
Mr Devenney, Headteacher