CHSG Careers Fair 2020 - POSTPONED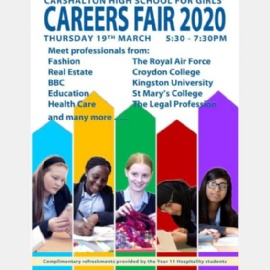 We are delighted to be able to invite students and parents to the fantastic CHSG Careers Fair on Thursday 19th March 2020 at 5.30-7.30pm.
This is a great opportunity to explore different career paths and meet a variety of people from a range of professions, with over 25 stands showcasing universities, colleges and apprenticeships.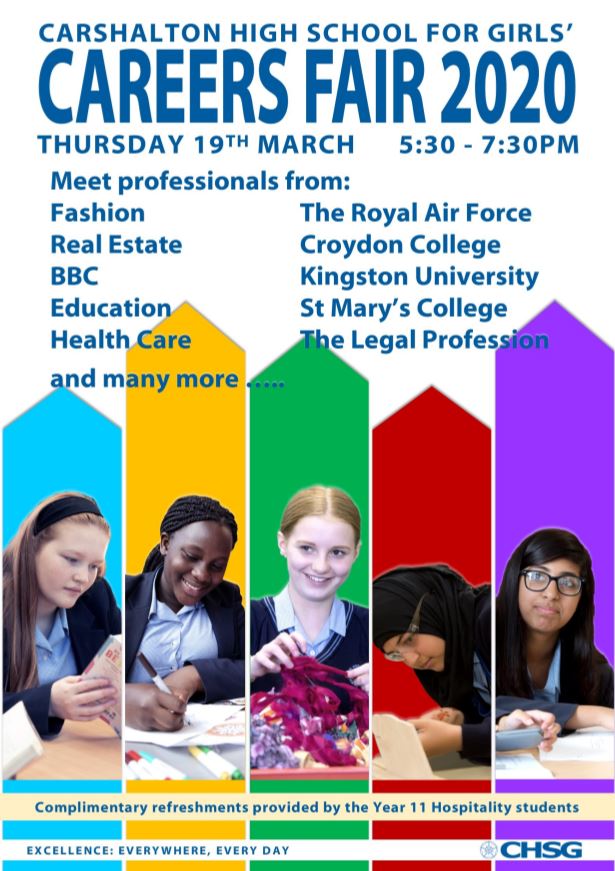 The event is open to parents and students from all year groups and will especially valuable to Years 8-12.
Free refreshments will be served throughout the evening.
Mrs D Phelps-Gardiner, Careers & Work Experience Coordinator