Year 11 - The Class of Covid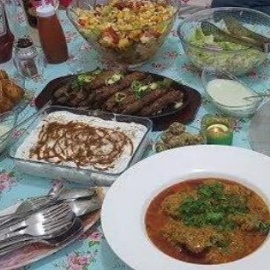 The Leavers' Assembly for our Year 11 students was an unusual experience.
Warda, 11HL1, shares some of her thoughts...
20th March 2020, the class of Covid-19 left the great assembly hall, faces full of tears streaming down their cheeks, and heads full of old memories that they made together. Two 2 months prior, they were anticipating 'the summer of their lives'. The summer that was going to make an indelible impression on them. However, with everything terminated and a lockdown procedure in place 'the summer of their lives' seemed like a fantasy too good to be true.

Anyhow, WE are not quitters and can reach our utopia in the four walls of our home. Personally, I have benefitted immensely from the lockdown and have accumulated a vast number of qualities and hobbies. From learning how to cook nearly every type of curry, to reading more medicine-related books, to trying to gain a closer relationship with God almighty in the month of Ramadhan. This year Ramadhan, for me, commenced on Saturday 25th April and concluded on Saturday 23rd May. This Ramadhan, I attempted to fast every day, and I was successfully able to fast for 20 days. (Sadly, I wasn't allowed to fast for all 30 days, as I should be 18+.) Waking up at 3am every morning and eating a small meal before reading a whole chapter of the Holy Qur'an, indeed helped me form a closer bond with God almighty.

During the day, I engaged myself in several tasks, like teaching my younger brother, praying and completing the "A-level Bridging Work" provided by our teachers for our chosen subjects. Then finally at iftar time, which was at approximately 9pm, I devoured the appetising chicken biryani and samosas. (C'était très délicieux!)

In conclusion, I would like to urge you to stay aware and informed about what's happening around you. This lockdown does not mean that you can sit quiet and be silent about important matters and incidents happening around you and in the whole world. Your voice matters! LET YOUR VOICE BE HEARD. I urge you to speak out about the racism suffered by the black community. George Floyd deserves justice and so do the other countless black people, who have been victims of senseless killings due to racism and police brutality. Thank you and please stay safe.