Living Your Best Life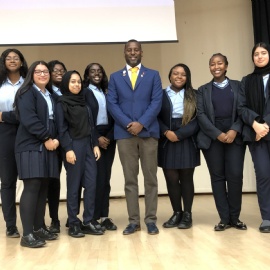 On 21st November Year 11 students spent part of the morning at a PSHE conference entitled 'Living Your Best Life'. The focus for the conference was to provide tips and strategies for managing stress and anxiety.
We were privileged to have Stuart Lawrence, brother of murdered Steven Lawrence, to speak to the girls.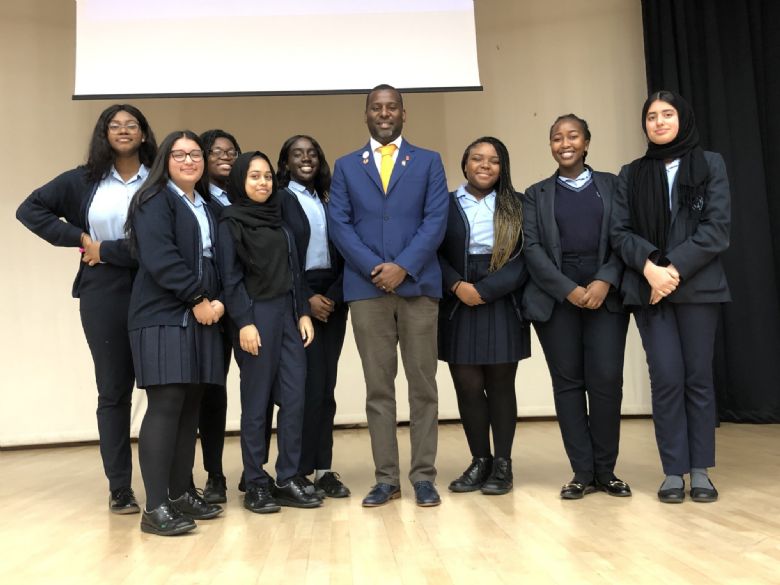 ''Stuart Lawrence gave a heart warming, inspiring motivational speech to all of the Year 11 students, really touching the hearts of the students and teachers in the room with his story of his brother's death. Sharing how in the sorrow and chaos of his brother's passing away, the memory of him gave him hope and inspiration to try hard to make the world a better place.

For him it started with education and working hard and not letting any barriers make him fall but rather strengthen him and aspire him and others to become stronger, better people. To see how focused and how far Stuart has come from such a tragic event and how hard he is working to inspire and give hope to teenagers like me, has really inspired me to keep working hard and push through any struggles or pains that I may face. Stuart really moved us and really inspired everyone in the hall with his personal and moving stories of his family and of meeting one of the greatest leaders - Nelson Mandela. It was a great privilege to be able to hear him talk and for some of us to have the opportunity to have a personal chat with him.

I am grateful to have had the chance to meet him and see him inspire so many of my friends and peers.''

Suzanna, Year 11