Trainer Day - Thursday 4th April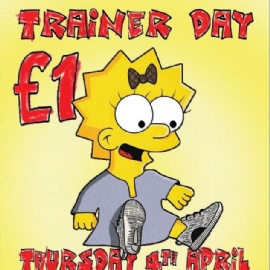 Students are invited to take part in a fundraising day on Thursday 4th April when they can wear trainers to school for a £1 contribution.
Year 11 students have organised the Trainer Day to raise money for some extras for their end of year Prom in July 2019. Any student not wishing to take part should wear normal school shoes.
Please be aware this is NOT a full mufti day. Students must be in full school uniform with the exception of their school shoes.