Wellbeing Week in Year 10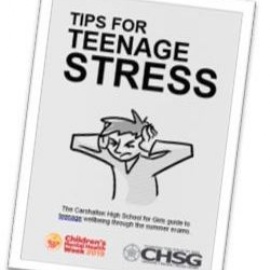 We started Wellbeing week with an excellent assembly from 10PK2.
This is their assembly in their words:
"For our assembly, we researched wellbeing and answered the most commonly asked questions surrounding the subject. We used sites such as the NHS and Samaritans to give us guidance and key information. Next, we, as a tutor group, put the information into our PowerPoint and one of us volunteered to make it look more appealing to our year group. A group in our form also volunteered to take up their free time to make a series of short videos to make the assembly more light hearted but also informative. We all had to read our two slides and share the information that we found."

Alexia, 10PK2
We have also been delivering sessions on physical, psychological and online harm in tutor times on Tuesday mornings. We use our Tuesday registration as an effective tool for pastoral support. The PSHE element of the National Curriculum allows for the students to enhance their wider understanding of their education both inside and outside of the classroom.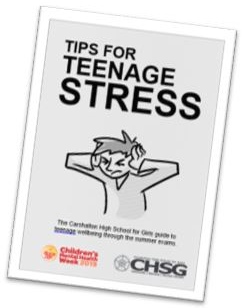 The Year 10 students have also been using the Fast Tomato website on Fridays to explore career options and opportunities which exist beyond GCSEs. They have had to take an exhaustive questionnaire, which explores who they are and where their interests lie. This is then used to generate a host of careers which they could possibly pursue.
Guidance on how to pursue each career is provided and videos of people working in these professions are available to watch. We are also hoping that this will support the students in their quest for a work experience placement.
Mr J Stockwell, Year Leader 10