Young Enterprise - LockBox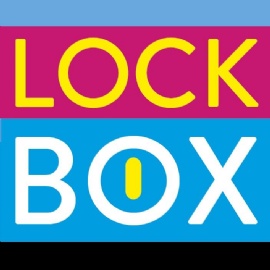 LockBox is this years' Young Enterprise project.
The idea is to have a motivational box which helps students with their mental health. It would contain hand sanitiser, face masks motivational sayings and other useful things to help in this period of uncertainty.
To fund this, LockBox have sold, and will continue to sell, GCSE revision guides and text books to students in Year 9, 10 and 11.
Please visit their website for further details. You can pay for the books through the website and the books will be delivered to students. Please note Covid protocols have been followed to ensure the books are sanitised.
Young Enterprise entered the Regional Company of the Year award on the 26th April. There was tough competition from Nonsuch and St Philomena's Schools. There were several awards and we are pleased to announce we won 'Presentation of the Year' Award. This was because of the team's clear and precise communication. The judges were very complimentary about the team, their digital presence and logo. LockBox even got a shout out from our MP from our twitter account! They have managed to start up and run a business during the pandemic. It has been a massive achievement and I am very proud of them. We will continue to run the business until July.
Mrs Shelton, Project Leader