Year 9 Parents' Evening - 6th June
Parents and students in Year 9 are invited to a Parents' Evening on Thursday 6th June 2019 from 4.30pm to 7.30pm.
On the evening we will be operating an appointment system. Appointments will be allocated at five minute intervals and parents are requested to keep to their time to prevent a backlog building up.
Appiontments can be made by logging on to the booking system at chsg.parentseveningsystem.co.uk or by using the school App.
Using the School App
In the information section of the school app there is a link to the Booking System.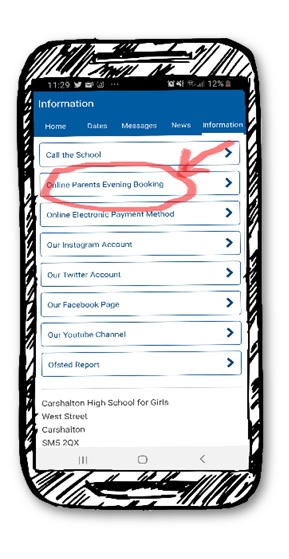 Using the School Website
At the log in page you need to enter your details and your child's name and registration class.
Once past this screen you are presented with a welcome screen with the details of the evening. Click on the green Open for bookings link to continue. Select whether you want to book either automatically or manual and click next. The instructions on the screen will guide you through how to make appointments.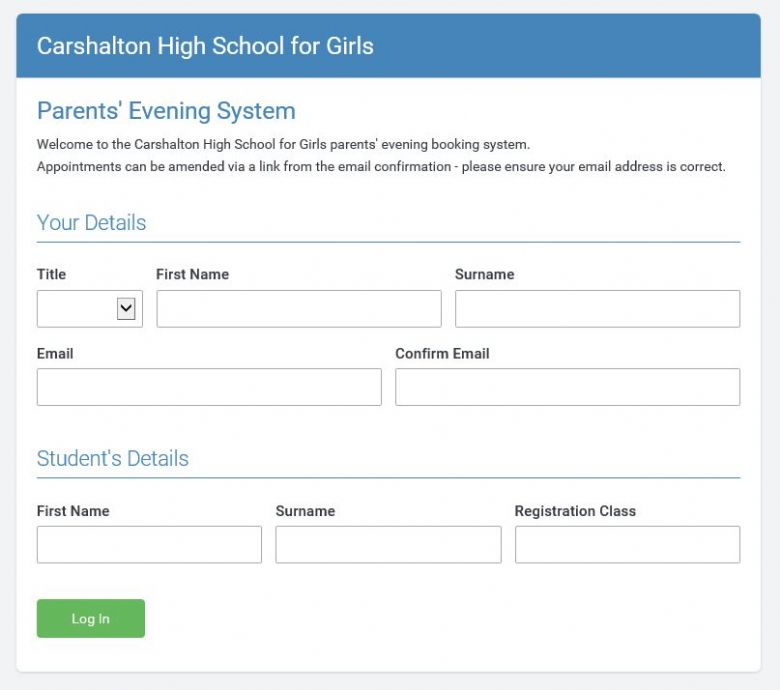 If you do not have access to the internet or have any questions please contact Mr Brittain either by telephone 020 8647 8294 or by email at jbrittain1@suttonmail.org.