Year 8 'Initiative' Assembly
"What is Initiative?" 8RD1 asked themselves before they produced and directed an assembly, which was presented to Year 8.
In our assembly, we all designed posters with the word 'initiative' translated into the many different languages we could speak or have learnt. Some of the languages were Spanish, Persian, Polish, Arabic, Russian and many more. This linked to the theme really well and also helped our students to have a better understanding of initiative in their own language and support the cultural diversity of CHSG.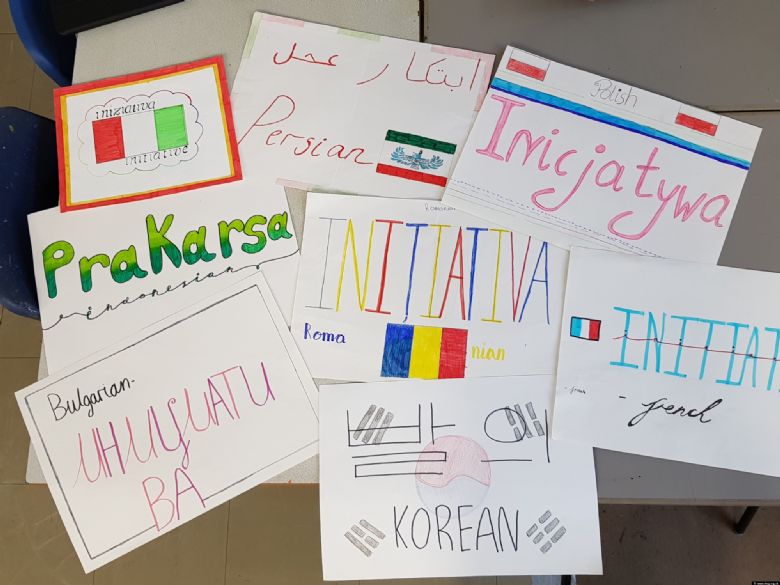 Another part of the assembly was a short but detailed drama piece called 'How can initiative be shown in school?' The script was written by the students who took part in the role-play. They acted out three scenarios that students might face when taking an exam at school. The first scenario was an act about a student who did not revise for a test and ended up failing. The second scene showed a comparison between students who had revised and those who did not. The third and final scene included two students revising for a long time using different techniques such as post-it notes and flashcards.
Initiative is one of many themes that are encouraged on a daily basis as part of the culture of our school, some others we have looked at this term are Kindness, Leadership and E-Safety.