Hot Chocolate with Mr D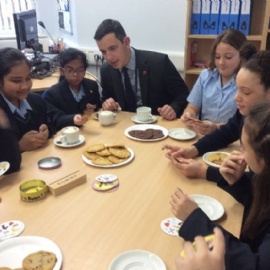 Ten Year 7 students, who achieved the most House Achievement Points (HAPS) in the last half term, got to share hot chocolate and cookies with Miss Williams and Mr Devenney.
Students receive HAPs for a variety of reasons including effort in lessons, extra-curricular involvement, and kindness to others. The race is on, for this half term - we are already half way through!