FIFA Women's World Cup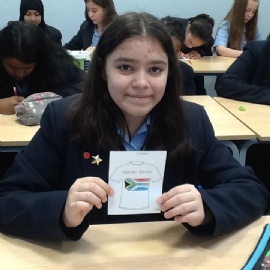 7PK1 are following the highs and lows of the 2019 FIFA Women's World Cup.
Each student has selected a team for a sweepstake. Today during tutor time they are making bunting by creating pennants of their team's football shirt.
The result of the match between USA and Thailand on Tuesday 11th June will give some encouragement to the holder of the USA team in the sweepstake!
Come on you England!