Head's End of Autumn Term Message
It is with a puff of the cheeks we all embrace the end of a term that has brought challenge and opportunity in equal measure for everyone at Carshalton High School for Girls.
It would be quite easy to fill this letter with tales of the pressures on Schools etc but instead we have been concentrating on the many, many positives that we have taken from the past four months. As we all head towards a well-deserved break I wanted to give you an update on our preparations for Christmas and some of the new initiatives we will be running from January.
This term really did start with a bang - new behaviour systems, new Covid protocols, new break times, lunches, booklets, Home Learning Days, sanitizer bottles, lanyards, staggered starts, staggered finishes, extra cleaners, grab-and-go lunches, wearing PE kit to School, face masks, remote learning, catch-up sessions…the list goes on and on and on! However, I honestly cannot remember there being a better time to be part of this School. The girls have been nothing short of phenomenal and they have taken this period of change in their stride. The School is industrious, the girls are happy, settled, working hard and determined to make sure they don't miss out. I hope you will share in my pride of them #teamchsg
Christmas Charity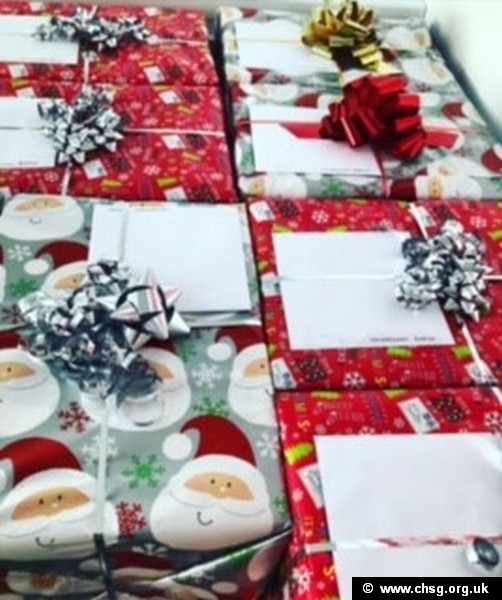 In addition to our work in the local community during Covid-19 we have also managed to send nearly 50 Christmas hampers to local charities and care homes. Each tutor group worked together and created colourful boxes that will be vital in supporting those who need it the most during the Christmas period. The boxes were given to three local charities – Sutton Women's Centre, Home-Start and Sutton Night Watch. Thank you very much for your contributions to these. We have also sent a recording of our students singing Christmas carols to the local care homes for the occupants to enjoy.
House update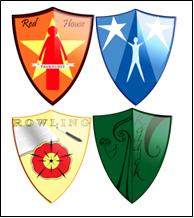 In consultation with our students we have decided to remove the names from the House system and each House will now be known just by its colour. Rather than focusing on just four famous females, we will from now on highlight each half-term someone who is a positive role model to our girls and has made a difference to our world. Students will nominate and decide on who the featured female will be and we will learn all about that individual. The featured female for next half-term will be Michelle Obama. Having read her autobiography over the Summer holidays I quoted Michelle Obama in my presentation to our staff on our return in September
"becoming isn't about arriving somewhere or achieving a certain aim. I see it instead as forward motion, a means of evolving, a way to reach continuously toward a better self. The journey doesn't end."
I think this quote epitomises who we are as a School, what we look for in our students and how we go about achieving our motto of Excellence; everywhere, every day. A fantastic first choice by the girls.
Pastoral Support Officers
We have just appointed two additional Pastoral Support Officers (PSOs) who will start their positions in January. This will bring our total to five and we will be allocating a PSO to support each year
group and Year Leader. The PSO will move up with the year group and will be there to build positive relationships with both parents/carers and students throughout their time as members of our community. We are really excited about these appointments and they along with the Year Leader will be first point of contact for parents/carers. They will be there to deal with any immediate concerns or problems that you might have as well as supporting the girls to achieve academically.
School Gateway
If you haven't had the opportunity yet please download our new communication app
School Gateway
. You will be able to view your daughter's achievements, timetable, behaviour log and receive our newsletters through the app. We will be rolling out Stage 3 (attendance) on Wednesday 6th January.
Covid-19 Reporting
Click here for a holiday calendar
regarding reporting Covid-19 to us. We will be running the track and trace system up until Christmas Eve in case students or staff should be isolating. A member of staff will be checking the school emails routinely and will inform me if there is a positive Covid-19 case. We will then contact close contacts. It is important therefore that you follow this calendar should there be a case in your household.
Covid-19 Testing
Parental Support
We have been incredibly fortunate that we have received an overwhelming number of letters and e-mails bestowing thanks, praise and hope upon us since lockdown and it is these that lets us know how well we are doing and the faith you have in our control measures. I can assure you that the teachers at Carshalton High School for Girls have worked incredibly hard in ensuring our curriculum continued despite the obvious setbacks and that the girls have been safe. Every School is different and each School will work within its own context, no two Schools are the same. Just as we would treat students individually, each School should be allowed that luxury too. How we have collectively (and in partnership with you) successfully manoeuvred our way through this term has been exceptional. The number of Covid cases here has been one of the lowest in the Borough and thankfully we haven't been forced to fully close. The control measures we have put in place have ensured we have dealt with any cases (or potential cases) swiftly and appropriately and kept education at the forefront. You have supported and helped us throughout and we are incredibly grateful for that. But we are not out of the woods yet and we will need that continued support, foresight and forward thinking well into the New Year.
Booklets
We have spent vast amounts of time writing, developing and creating our booklets for students this term. An incredible amount of work has gone into their development and they are the bedrock upon which our curriculum will be built on as we move forward. They're so good that plenty of other Schools have asked if they can have them-I'm sure you can guess my response! We have also invested a lot of money in IT equipment and resources to ensure students who were forced to isolate did not receive a lesser experience or weren't disadvantaged because we had to send them home. Not for a second do I believe it replaced the quality of being in a classroom, immersed in learning and the guidance of a teacher but it was the nearest and best thing we could do. By now the importance of a well-resourced, great teacher and the impact of great teaching should not be lost on anyone. Please do keep your letters of encouragement coming into School.
Spring Term
Finally, you will no doubt have seen that there is to be a staggered start to our return in January. The first communication came to us at 2.30pm yesterday and we have been starting to put our plans together since. The headlines at the moment are that Years 11 and 13 will return to School as planned with the other year groups being taught remotely for the first week and returning on 11th November. Thankfully for us we are fully prepared for this eventuality as I have outlined above. Rather than inundate you with information I will send out another communication on Monday with our final plans for January and the updates to our C-19 control measures. For now though, I hope you will have felt that this letter has been about celebrating the term that has just gone.
Take care and enjoy the break
Mr M M J Devenney