Behaviour Module - School App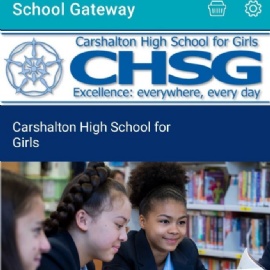 As part of our phased roll-out we are releasing the School Gateway behaviour module today, 2nd December.
Parents will receive a notification around 2pm daily outlining any behaviour incidents that have been recorded for the student on that day. As per our Good Behaviour Policy any single incident of Level 1 (L1) behaviours incurs an automatic 30 minute detention that day. If there are 2 incidents this is increased to 45 mins and 3 or more will result in a day of working in isolation the next day.
Parents/carers of those students who have a 45min detention will be contacted via the message service on the app. To help with your planning you should assume that your daughter has an automatic 30 min detention that evening if a L1 incident is recorded.
Our L1 behaviours include being late to school and/or a lesson, incorrect uniform, lack of equipment (booklets/ PE kit etc) or no homework. The information you will see on the app is the subject, type of behaviour, date, location, lesson and time, the points will be zero as we do not give behaviour points out.
Year 11 Mock Exam Results
We will be sending out the Year 11 Mock Exam results to parents/carers on Friday 4th December. To access students' results parents will need to download the School Gateway app.
Communication
We will continue to expand our communication using School Gateway into the New Year. If there is anything you would like to see added to our communication list or information that you would like to know on a regular basis and you think other parents would like this too then please do not hesitate to let us know via our School Office email address office@chsg.org.uk
Mr M Devenney, Headteacher