Behaviour Update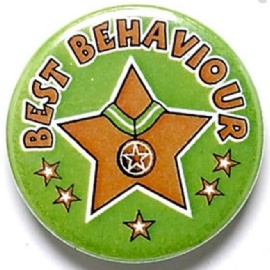 We have now welcomed back all year groups and it has been an incredibly positive start to the school year.
Throughout last week we have been discussing our expectations regards behaviour with the students and the development of our existing Good Behaviour Policy. Excellent behaviour is essential at all times to ensure we have the right culture to allow all of our students to thrive and make the highest levels of progress.
Throughout Mr Devenney's presentation it was highlighted to our students that our school and classrooms must be 100% 'disruption free'. Therefore to support this we have made some simple changes to our behaviour policy outlined below. These will take immediate effect from today.
Behaviour will now be categorised into 3 levels. The students have been made aware of the levels and more information can be found on our website: www.chsg.org.uk

Level 1 behaviours are sanctioned with a 30 minute detention after school that day. We will not provide notification of this detention, instead when students receive this detention a record will be made in their planners so you are kept informed. Two or more Level 1 behaviours in a day will lead to a more severe sanction including time spent in the ARC and home exclusion. Examples of Level 1 behaviours include late to school/lessons, missing homework, incorrect uniform, lack of equipment or no homework. These are behaviours we believe students can remedy quite easily.
Level 2 behaviours are our red lines and represent the things that have no place in our school. These behaviours will be sanctioned with a Fixed Period Exclusion (FPE). Students who receive a FPE will undertake a reintegration programme upon return which will start with a reintegration meeting with you, their Head of Year and Deputy Headteacher.
Level 3 behaviours are dealt with by the Head Teacher and will be sanctioned with a permanent exclusion.
Our class code of conduct has been updated and students now have a simple choice of either working hard in lessons, or, if they disrupt the learning they will be given a first and final warning. If the disruptive behaviour continues they will be removed to our ARC.
In the ARC they will complete their work away from their peers until 3.20pm (Year 8-11) or 2.45pm (Year 7). They will have to spend an entire day (5 periods) in the ARC from the time they were sent there. You will be notified if your daughter has been removed from lessons. During their time in the ARC a restorative conversation will take place with the teacher to address the behaviour concerns and how it can be improved. Students will not be present in the next lesson and instead will work with another member of staff.
We will be working hard to teach all students about the importance of good behaviour and we ask for your support in reinforcing these expectations at home. There is a higher bar of expectation than previously and we remain committed to excellence at all times in our School.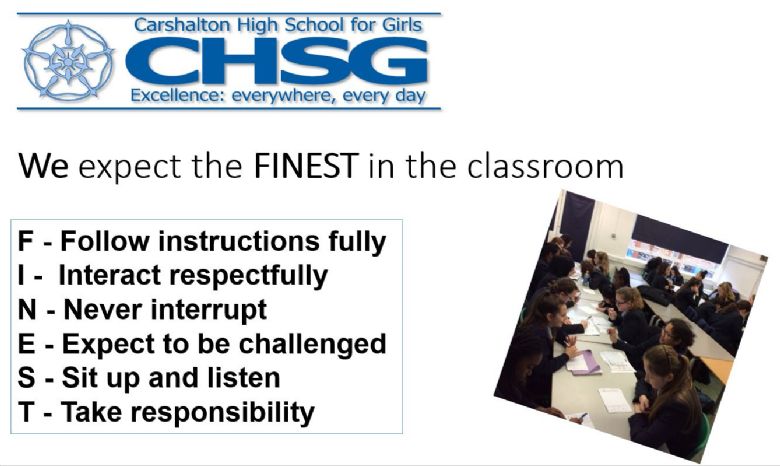 If you have any questions about behaviour or our Good Behaviour Policy please email your daughter's Head of Year, or contact me via the school office 020 8647 8294.
Mr Conduit-Smith, Deputy Headteacher