Headteacher's Message 5th June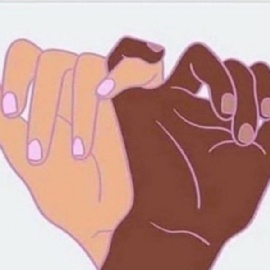 We hope our families are well and settling back into the rhythm of the school week.
School Work for week commencing 8th June
From Monday we will move onto booklets with all the booklets for each subject and each year group being uploaded onto Show My Homework. We will start posting out the booklets to all year groups from Monday onwards and we ask that the girls continue to complete the task on paper until the booklets arrive. Students should only complete the lesson that is timetabled for them on that particular day, there is no need to print the pages out, instead use paper and transfer the content into the new booklets when they arrive. I can assure you it has been a huge task to print off over 12,000 booklets; look out for the packs in the post early next week! If you haven't received your pack by Friday please contact the School Office as it may have got lost and we will resend it to you.
The work will continue to be recorded on Show My Homework even after you have received your booklets. This is to help the girls organised for the rest of the year. Please remember that staff remain available via their e-mail address should you need any guidance. I remain in utter appreciation of the help and support you are giving your daughters on a daily basis. We know how difficult it is at this time but we are incredibly grateful for the part you are playing in keeping her education going.
Registers
The trial of registers has gone really well this week. All students should still continue to register each morning before 10am. In order to access the register students should log into their email to find the link to the form. If there are any difficulties logging in please contact the School Office. The School Assembly will still be available on YouTube from Monday morning.
Staff Video for Students
Staff have also been busy creating a video highlighting the key things that we miss about having the girls in school and the things they must miss about being in school, particularly the things that make us who we are as part of #teamchsg.
Black Lives Matter Response from CHSG
The following statement from me will appear in the newsletter for each year group on Monday. I do not feel it right that we should let the mounting fear and uncertainty pass without reaching out to all of our students at Carshalton High School for Girls. Your support for your daughters in managing these difficult times is undeniably important, particularly now.
"On Monday May 25th we all awoke to the horrific news of the death of George Floyd. The world watched in shock as he took his last breath, on a road in Minneapolis. As a society we have become so accustomed to violence and murder on television and social media it almost feels like we have in some way become desensitised to it all. But to see someone lose their life purely for the colour of their skin is heart-breaking and wrong. No parent should have to feel that their child is unsafe or worry whether they will come home just because of their skin colour. Black Lives Matter.

I would never describe myself as a particularly political person and this is certainly not a political statement. I do not profess to have all the answers. But I do know that racism exists. And I do know that everyone in a community that breathes life into a school has a huge responsibility to stop and think to themselves whether they are adding another layer of hatred, directly or indirectly, onto another young generation. As a community we all bear the responsibility of education. The 'what ifs' and 'yeah buts' do not matter, even less so at this time. What matters is that we stop making excuses and face the realities of a world that is not fair and just for all. This is not about empowerment, it is about living together equally.

News stories pass, they become old, forgotten and lost through time. This must not just be another news story. Instead this must be a commitment from our entire community to learning, dialogue, engagement, open mindedness, appreciation and understanding if we are to not let this pass as just another news story. We are incredibly lucky to have a young generation who are willing to stop and think for themselves, who are willing to stand up for what is right, who don't want to continue living in a world of 'them and us', who don't want to stand back and watch the same mistakes happen both in their own and their children's lifetimes. They want to do things differently. Together.

For that we are incredibly proud of you and as a community we will help you build the world you want to live in. The world you deserve. #teamchsg
Take care
Mr M Devenney, Headteacher