End of Spring Term Message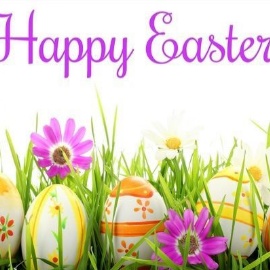 I hope this message finds everyone well and safe.
I must admit it's a very surreal and different end to the term. As I write this sat in my office I am missing the buzz of the girls talking about holidays, trips and what they are going to be getting up to over the Easter break.
The school remains open for key worker and vulnerable students but it is a very quiet, empty place without the students.
Student Work
We can see from the number of students that have been logging in that there is still a lot of great work and learning going on! This is obviously great news in ensuring there are no gaps when the girls return; by keeping things as normal as possible we have tried to ensure there was a familiar continuity to the day. However over the next 2 weeks we will change tack slightly.
Staff have created a bank of projects for the girls to complete in Years 7 - 10 over the Easter holidays. These are not compulsory but instead can give the girls the opportunity to have something to do. Staff will not be expected to mark the projects; they are there to spark some enthusiasm and allow the students to be creative over the next 2 weeks!
The projects can be found in this link: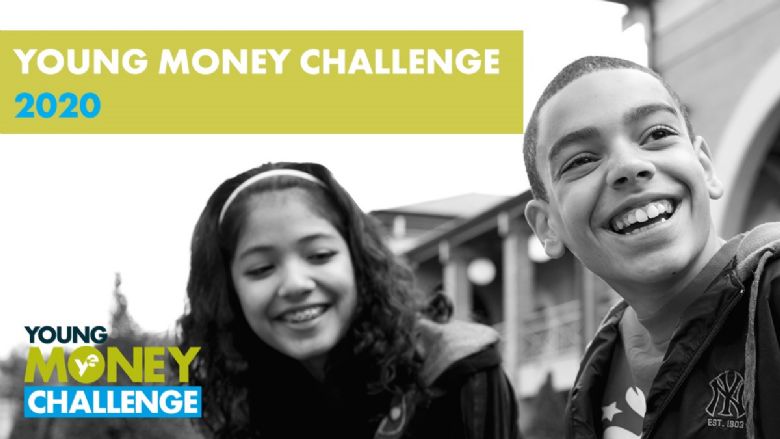 There is also a PSHE project entitled Young Money Challenge which has been set on Show My Homework. This is a national competition which students can take part in, should they wish to enter. Mrs Driver has set the work with all the resources attached on Show My Homework and the project will be open for completion until the 4th May 2020.  
I will be writing to you over the holidays with our plans post-Easter up until May half-term should we remain closed. Staff are busy creating resources that will consolidate existing knowledge and I will reduce the teaching hours to a more manageable load for everyone. I will write to you in due course.
Easter Holidays
The School will remain open over the Easter Holidays for the daughters of key workers and vulnerable students. However, the School Office will be closed with the exception of the 7th and 14th April. Should you need to contact someone regarding pastoral care there will be an option on our telephone switchboard. Please call the School (020 8037 6263) and select the correct option. We can still also be contacted via email on office@chsg.org.uk
Pastoral care and contact with students
Form tutors will be contacting students via e-mail with in the coming days and weeks. It is important that we keep in contact with to check in with how they are, how they are coping with work etc. Please ensure your daughter responds to that e-mail. Ms Holmes (Designated Safeguarding Lead) and other members of the safeguarding team will still be maintaining their weekly calls with vulnerable students and their parents/carers.
Safety Glasses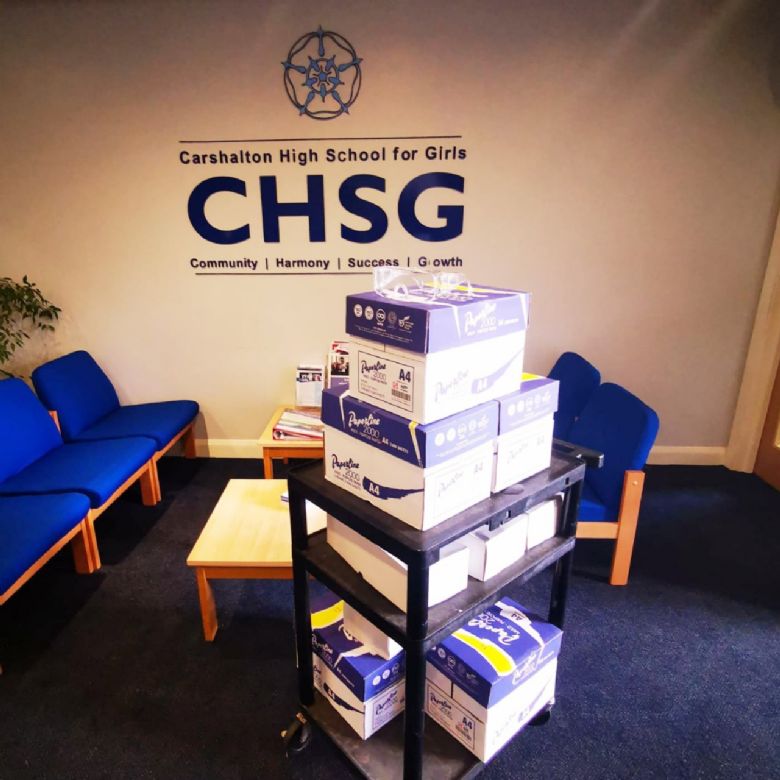 I am delighted to tell you that we have donated nearly 300 pairs of safety glasses to The Epsom and St Helier Hospital Trust. These will be used by NHS staff whilst they are working hard to deal with the Covid-19 pandemic. We are proud to do our bit to help and are looking at other ways that we can make a positive contribution. There are so many at this time who need our support more than ever and we will do our best to fulfil that obligation. Again, I will be writing to you in due course to find out from you what our community can do together for those who need it.
Finally, thank you to the large number who have shared their comments with us and kept us updated on the many wonderful things you have been up to! We are all making our way through unchartered waters at the moment and trying to make the best of what is entirely a bad situation. As ever, your support for Carshalton High School for Girls and your commitment to helping us move your daughter's education forward together is gratefully appreciated.
I hope that there will be an opportunity for you (as well as my staff) to take a well deserved break of some sort in the coming weeks. All of you are very much in my thoughts #teamchsg
Mr M Devenney, Headteacher