Excellence: Everywhere, every day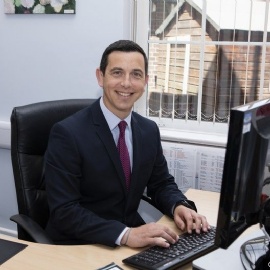 We have made the decision to send out a newsletter every two weeks to keep you informed and up-to-date with everything that is going on at Carshalton High School for Girls.
The newsletter will feature a regular update on each year group as well as information on important school events, trips, school fixtures and results along with many other important updates and interesting information. We hope you enjoy the new design and layout and we hope that it gives you a fuller understanding of what life is really like here as part of #teamchsg.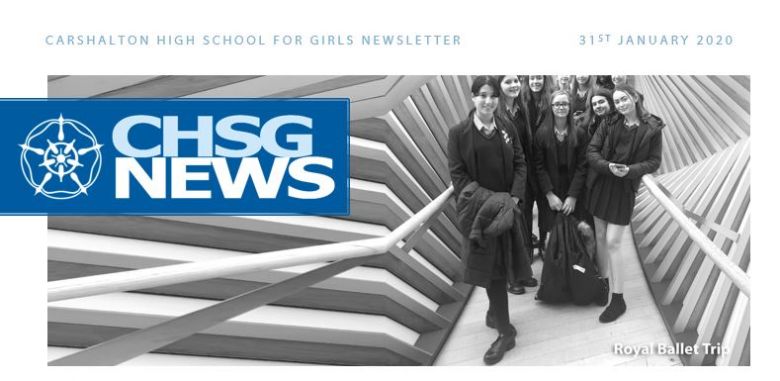 January seems to have slipped by very quickly and it has been a very busy month here at Carshalton High School for Girls. Years 11 and 13 are both on the last leg of their examination years and the attitude and effort from both year groups cannot be faulted. Year 11 were treated to a curriculum drop-down day that focused on revision skills.
We are about to embark on major development works in the E Block. This is an area that has become dilapidated over the years and we plan to renovate and restructure it into two new classrooms. One of the new rooms will be our new Careers and Information Centre where students will be able to visit Mrs Phelps-Gardiner, Careers Co-ordinator, and discuss careers and study options. The area will be equipped with computers for research as well prospectuses for universities and colleges. The works will be finished at the beginning of April, well in advance of the GCSE and A Level examinations.
Speaking of examinations, Year 11 will complete their Pre-Public Exams (PPE's) in the week commencing Monday 10th February. These are the last 'mock' exams the girls will sit before their final exams in the Summer. These exams were previously held prior to Christmas but we have moved them to this date to ensure all subjects have completed the entire specification and the paper is more reflective of the final exam. We wish all of Year 11 the very best in these examinations!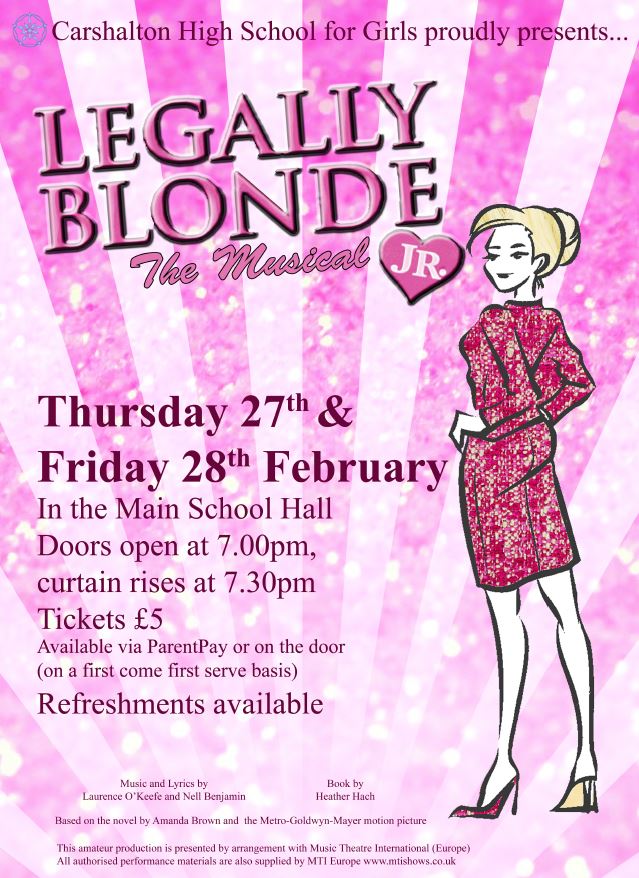 Our School show Legally Blonde is fast approaching and will run on Thursday 27th and Friday 28th February at 7.30pm. The cast have been working incredibly hard to make this the best show ever and we invite as many of you as possible to show your support for the crew and the school by attending on at least one of the evenings. Tickets are £5 and can be purchased via ParentPay or on the door.
We have bid farewell to Mr Rahman, Assistant Headteacher. Mr Rahman has been at Carshalton High School for Girls for over 10 years but has decided to move onto pastures new and seek out new challenges. We wish him all the best for the future and we thank him for his efforts during his time here.
Finally, from me, we have launched our campaign to make the area around Green Wrythe safer for our students. If you have not yet signed our petition please do so – Petition. We also respectfully ask that you do not park on the kerb outside the School or pick your daughter up in the middle of the road. Not only do we have complaints from local residents but we also have over 1,400 students leaving the School at the same time. You could be putting a child's life at risk.
Date for your diary
Monday 24th February is the annual Girls Learning Trust (GLT) conference for all GLT staff and students do not attend School on this day.
Best wishes
Mr M M J Devenney, Headteacher