Excellence: Everywhere, every day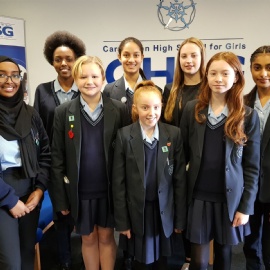 As my first term as Headteacher draws to a close I wanted to take the opportunity to reflect and share with you what a focused, happy and energetic one it has been.
I am delighted to tell you that as I write this we have a record number of applications for both our Sixth Form and Year 7 intake next year and our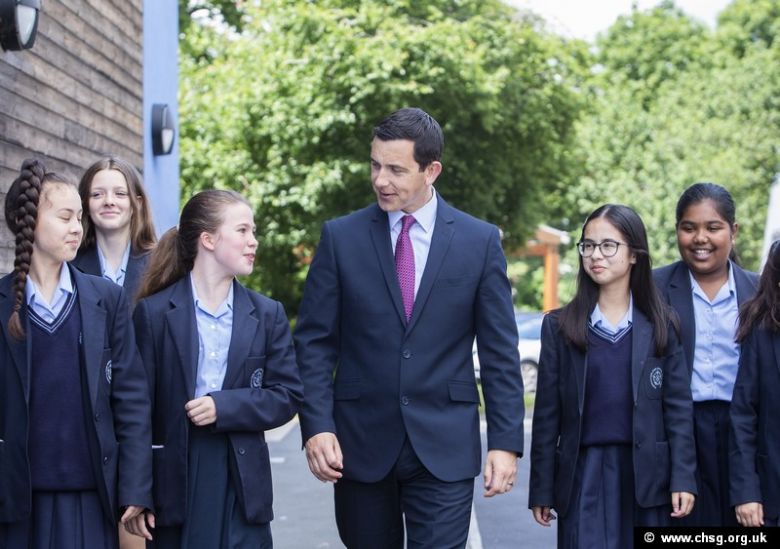 predictions for GCSE and A Level highlight that we are on track for another excellent set of results - we are all, of course, keeping everything crossed for that! Already our new procedures and policies are bearing fruit and building on the wonderful reputation that Carshalton High School for Girls has developed over the years. Our current news items will give you a flavour of the many things we have been involved in since the beginning of the academic year.
September brought the intake of our new Year 7 students. All have settled in very well and it has been a smooth transition for them from primary to secondary school. I have received numerous emails of support, praise and recognition for our Year 7 pastoral team and I am grateful for your support in ensuring there has been a positive, productive start to life at Carshalton Girls. I look forward to us continuing to work together in the future.
At the other end of the school, Year 11 students have been gaining a taste of GCSE demands with their Pre-Public Exams (PPE's) in English, Maths and Science. Students were tested on the three areas across a packed and busy two-week schedule. It was incredibly challenging for the girls but I am very proud of the way they were mature in their conduct and approach to the examinations. They were given their results on the last day of term in a special assembly, they can also be seen on Go4Schools. The Sixth Form have also had PPEs in their subjects. These exams help them and the teachers to highlight what their strengths are, where they might need to concentrate their studies further and importantly what support they might also need.
I look forward to welcoming all Year 11 parents to our 'Exam Preparation Evening' on Thursday 16th January.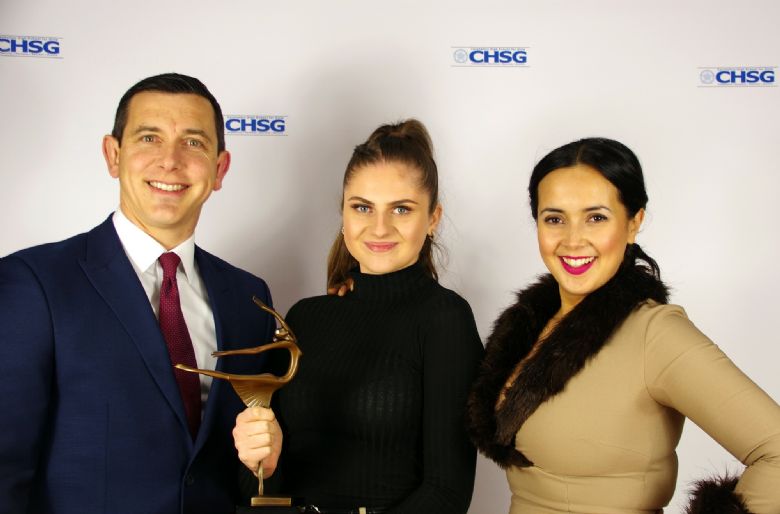 Our annual Prize Giving ceremony was held on Wednesday 4th December. It was a fantastic night of celebration and recognition of the hard work and dedication of staff and students. A number of us were a little star-struck as our honorary guest was the singer and actress Rebecca Grant. My thanks to Mr Paul Harris for arranging our guest this year.
One of the themes throughout this term was positive wellbeing; something we are very keen to promote as a school. We know the pressure of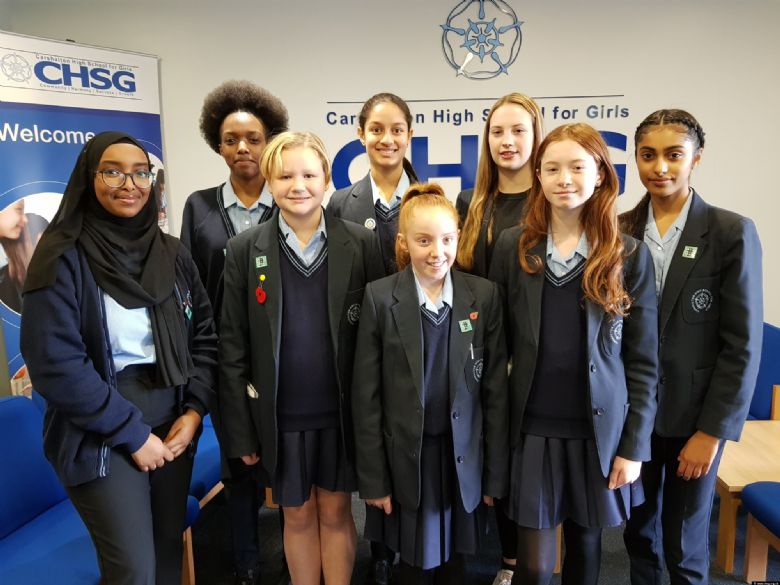 examinations can be very stressful for some students and we want to do our best to prepare students for these stresses and equip them to be able to deal with them now and in later life. Incorporated into this theme was National Anti-Bullying Week. There have also been many other events and trips.
On a different note, the decision has been taken by the Girls' Learning Trust to introduce a two-week half-term in October from 2020. This is consistent with many other schools in the borough. Whilst the dates are yet to be finalised Trustees have asked for feedback from parents. Any feedback should be passed to our School Office by Friday 10th January at the latest.
Finally, I would like to take the opportunity to thank you for the large volume of supportive and positive messages I have received from so many of you since starting in September. I feel very honoured and privileged to lead such a fantastic school and we will continue to work hard and fearlessly for the benefit of our students and the community. Your support is invaluable in maintaining high standards and it is incredibly positive to hear so much praise and enthusiasm for the work we do – it is very much appreciated.
Mr Devenney