Headteacher's Message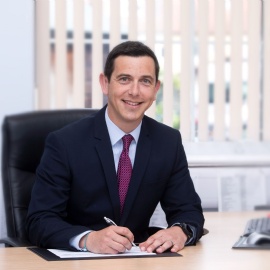 Mr Devenney's message from the school curriculum newsletter February 2022.
My congratulations to Year 11 and 13 who have just completed their first round of centre examinations. We are incredibly proud of the way they embarked upon the exams and have been impressed with how mature and focused they were throughout the entire period.
Mr Elstone has written to you already to let you know of the amendments to the summer examinations, so please make sure your daughter understands the intended content of the examination before they plan their revision.
We really don't want students to be revising something that isn't going be on the exam. The next round of centre examinations are before the Easter break and we will write to you again, in due, course regarding these.
Work From Home Day
As part of our ongoing analysis of our online provision and monitoring of capabilities, it is necessary for me to designate Tuesday 19th April as a 'work from home' day for students. Staff will be in school but students should remain at home and complete the work that has been set for them. Classwork will be set on MS Teams for students to complete and we will send out further details and reminders during the next half-term. Please add this date to your diary.
Children's Mental Health Week
The final week of last half-term was Children's Mental Health Week with the theme 'Growing Together'. Lessons, information sessions and seminars were held all week on how to be proactive in managing our mental health, which were really well received by our students. If you have not had a chance to see the many things we have been up to please look at our website and social media.
Academic Year 2022 - 2023
Finally, I am delighted to say, due to our ever-increasing popularity we have been selected to provide additional admission places to students in Year 7 between September 2022 and 2028.
New Building
As part of this selection, we have been provided with funding to demolish F Block (which currently houses Art and Food Technology classrooms) and replace it with a brand new 8 classroom building which will house Product Design, Art and Food Technology. The current block is in a very dilapidated state, in need of repair and is a poor learning environment for the girls to participate in their lessons.
The introduction of this new building will allow us to develop our existing STEAM (Science, Technology, Art & Maths) provision across the school in terms of curriculum and co-curricular opportunities.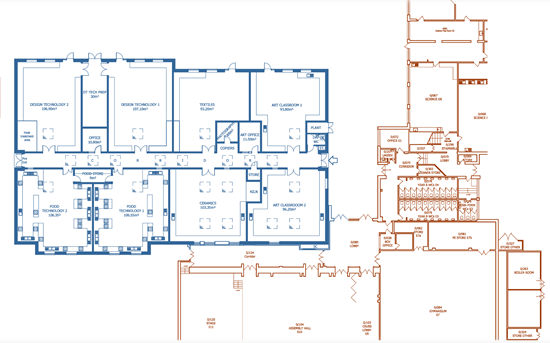 As we are an academy we are required to undertake a fair and open local consultation with all those who could be affected by a significant change and consider all responses received to the consultation. Should you require any further information, have any comments or objections on any grounds please email consultation@carshaltongirls.org.uk.
Wishing you all the best for the next half-term.
Mr M M J Devenney