Face Masks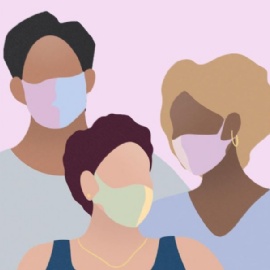 The government has announced that the measures put in place under plan B in England will be lifted.
As of Monday 17th January students wearing masks in classrooms is no longer a requirement, as part of the easing of these restrictions.
However, at Carshalton High School for Girls we will continue to strongly recommend that students wear masks in classrooms, corridors and communal areas for at least another week. We have seen a significant increase in the number of positive LFD cases being reported to us, and we must respond to ensure everyone remains protected and safe. Otherwise, I believe we will have a greater problem to deal with in the forthcoming weeks.
Heads of Year will continue to provide students with masks in the morning should they require them. The usual exemptions apply for those who cannot wear a mask.
I appreciate that we are 'stepping up' as other restrictions seem to be stepping down, however my first priority remains safety and the continuity of education. I don't want to get to a point where students must be educated at home. Therefore, we must continue making these recommendations and do all we can to avoid this scenario occurring. We will continue to monitor the situation and respond accordingly.
Mr M M J Devenney