Major Project Works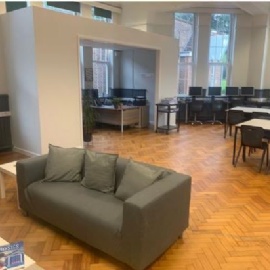 I wanted to write to give you an update on the major project works that have been going on over the Summer holidays.
I purposefully have delayed this letter, as I didn't want the wonderful things we have been working on to be lost in the midst of all the COVID-19 protocols and back-to-school guidance! More information about how our start of term has been going will follow in our new look newsletter next Friday.
You will see from the information below it has been an incredibly busy Summer here at Carshalton High School for Girls. The environment that the girls come to each day is of significant importance to me and by providing a more modern, efficient place of learning it is expected that they will take pride in the fact that they come to our School. As I write this letter we are finalising the last of the LFD tests for students in our gymnasium and we can once again close down this facility, having conducted over 2.5k tests. The result of having to test so many students twice in a week has obviously had a detrimental impact on our support staff functionality this week, but we have managed to get through, and I thank you for the patience you have shown. There have been delays in responding to some but we hope you understand the circumstances surrounding this. As always, thank you to the large number of parents/carers who have contacted the school telling us how well their daughter has settled in and praising our communication on the start of term. If you have not been receiving our guidance for whatever reason please contact the School Office to ensure we have the correct details for you.
Buildings
One of the major parts of our building development this year is our new Snack Shack. The previous building was a converted shed which, whilst innovative to say the least, was clearly no longer fit for purpose. The new Snack Shack will be much bigger than the previous version, more modern and will be able to offer the exact same service as the canteen (including hot meals), therefore reducing queues and ensuring parity between our year groups. Unfortunately, we like everyone else have been hit with major delays in receiving materials and the project has overran as a result. Our contractors are planning on everything being finished by the end of next week, but this will very much depend on the supply chain. We remain hopeful and will keep you updated on its progress.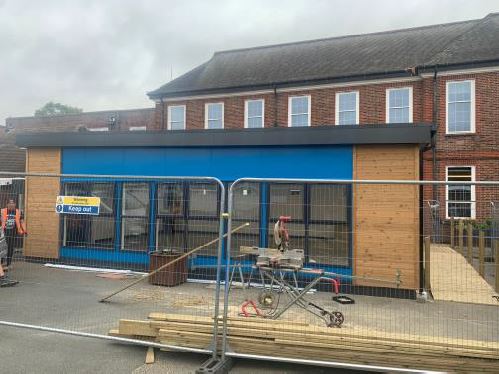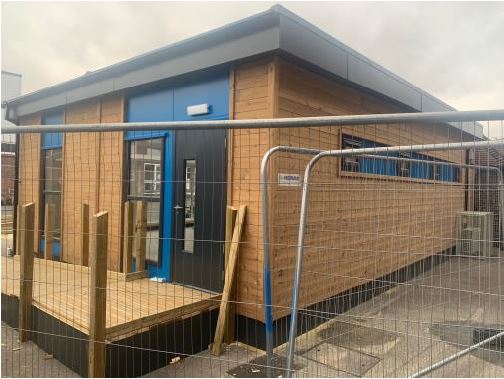 Another major development is our new Careers Centre. We have placed this new facility right at the heart of the School and refurbished it with a fresh look, brand new computers, desks and chairs. I'm sure you'll agree it looks very modern and definitely aspirational! Careers is one of our 5 curriculums here at CHSG, and we believe that careers information is an incredibly important part of any young person's life. Students in all year groups will be studying careers lessons in this space and with access to PC's they will be able to gather college and university information quickly. Mrs Phelps-Gardner (Careers Co-Ordinator) will be busy holding one-to-one meetings with students in Years 11 and 13, as well as offering all students careers guidance and advice throughout the year. More information will be coming out about an exciting new programme we have invested in specifically for careers.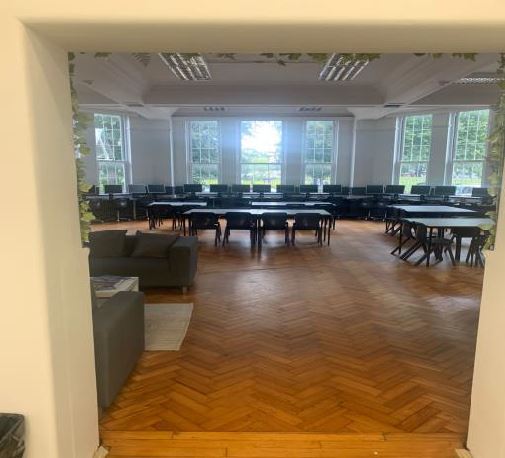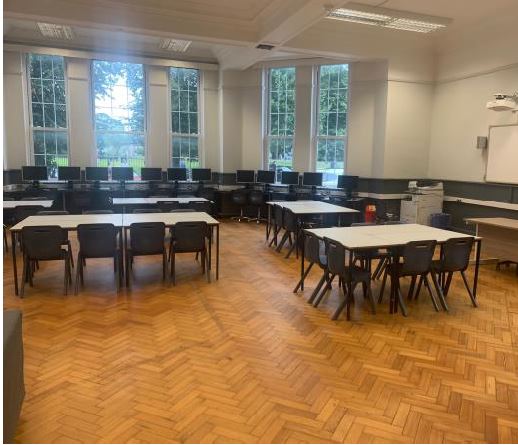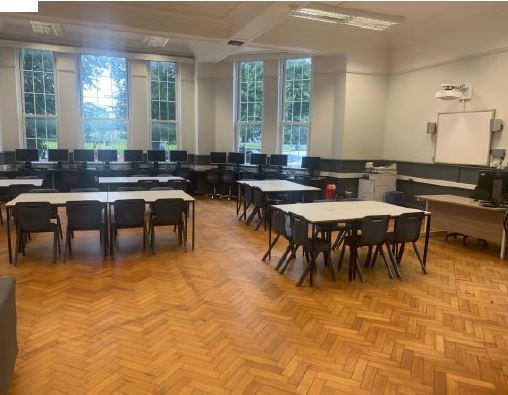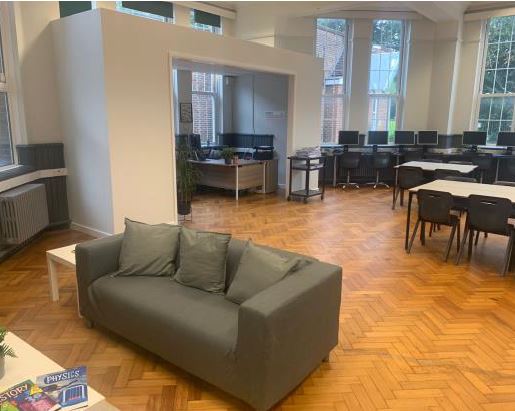 IT Works
We have replaced over 180 PC's during the summer so each classroom and office is now fitted with an up-to-date, high spec computer. This will obviously have a very positive impact on lessons, allowing them to start more quickly and for us to use the latest software to its full capacity. We have also created an additional computer suite by amalgamating two classrooms together, and this will be used by students in their timetabled lessons. Some of the old PC's were over 13 years old, so we were definitely due an upgrade!
We have also upgraded our servers and amalgamated e-mail addresses across the Girls Learning Trust. This upgraded server will allow us to explore Microsoft Office and MS Teams even further as a School. We currently do not have a VLE (Virtual Learning Environment) of any quality and one of our foci this year will be to ensure that students have proper access to resources and curriculum materials at home. Our new Digital Resources Co-ordinator will be building these sites for students and staff. We will be continuing to work on this progressively throughout the year, and it will now have the capacity to grow and develop due to this new infrastructure. We are aware that this caused some unforeseen issues at the beginning of term for some, but we have worked hard to rectify that situation quickly to get everyone back up and accessing e-mail etc throughout this week.
As part of our safeguarding, safety and wellbeing focus for students we have extended our existing CCTV network by installing further CCTV cameras across the school. These additional cameras will come online in the next few weeks and are strategically placed in areas where we need to be able to pinpoint any issues, should they arise ie washbasins (in toilet areas) and in smaller corridors. Our students have informed us that in the past there have been acts of unkindness in toilets and as we start to move to mixing year groups again we want to be proactive and place these cameras as a deterrent for these behaviours in the future. We unfortunately also have students who have willingly damaged our property at a very large expense to us as a School. This is clearly unacceptable and again we must use this CCTV as a deterrent. Cameras in hand-washing areas cannot see into toilets, instead focusing on the area outside toilets ie wash basin areas, and our toilets have ceiling-to-floor, full height doors which gives every student the privacy they deserve.
Safeguarding Project
Arriving here 8½ years ago I was surprised by the entrance and exit arrangements at our School. Students were crossing in front of cars that were entering, and whilst staff were in situ to manage it, it never struck me as being that safe for the girls. In response we put together an application to the DfE for a large sum of money to re-design this entrance and make it safer and I am delighted to say we were successful! Again, this project was due for completion in the Summer, but it too has been blighted by the lack of materials. Phase 1 has happened – students enter through different gates at 8.10am onwards and the school entrance gate is locked between 8.10 and 8.35am. The much larger phase 2 will take place over October half-term and I will update you with further details on that when complete.
As you can see it has been incredibly busy, and if I'm honest this additional work, the delays in getting projects completed and the addition of an LFD testing facility has meant that we have not necessarily had the start to term that I would have liked. Our standards for student experience are much higher than this, but I am assured by the fact that if we get through this few weeks the final result will be very much worthwhile. With the testing complete, our plan now is to get back to business as usual and maintain the high expectations that we place on ourselves in #teamchsg.
Mr M Devenney, Headteacher