Head's Message 18th May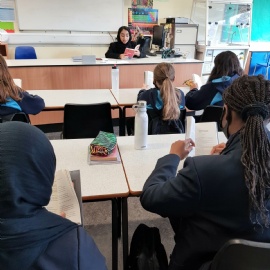 It has been incredibly industrious and busy since my last message.
Year 11 and 13 have been working hard on their assessments and all other year groups are getting ready for the examinations after the May half-term. This is a crucial time of year for all students and we continue to have such a positive response from the girls in our efforts to make up for any lost time.
Eid
Eid Mubarak to all our staff and students who are celebrating the end of the holy month of Ramadan #teamchsg
Reading and Literacy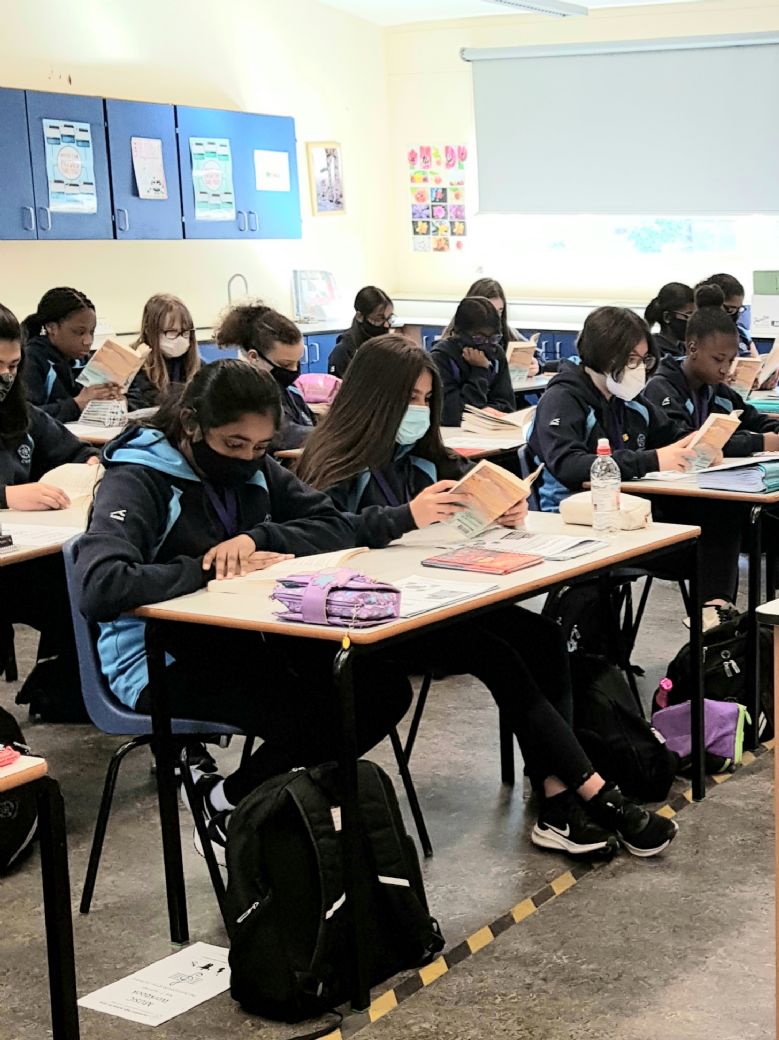 You may have seen this week pictures of students engaging in our 'Tutor Reads' programme on our social media. Reading, vocabulary and literacy are key components of any students life and the ability to engage with this is something that can unlock so many opportunities for students. You also may have seen that BBC Radio 5 Live are running a literacy programme for adults. Staggeringly, they estimate that 9 million adults in England cannot read and write. Here at Carshalton High School for Girls we are passionate about literacy and it forms the bedrock of our curriculum and tutor time programme. We have invested heavily in the purchase of books for students and they are read to each morning by their tutor. We explore different types of vocabulary (Tier 1, 2 and 3) and unpick the comprehension in texts as well as the main concepts that are being presented. It is a very positive, calm start to each students day.
However, we cannot do it on our own! It is important that reading becomes a key part of each student's daily life. Reading for pleasure will develop literacy skills and deliberately practising reading will go a long way to ensuring the 9 million figure drops in the future. Each student should be encouraged to read for at least 30 mins a day as this will accumulate over time giving students more and more confidence. If students are reluctant spend less time but make it a daily routine building up to the 30 minutes.
"The limits of my language means the limits of my world." — Ludwig Wittgenstein
Face Masks
In light of the changes to government guidance, from Monday 17th May, students and staff will no longer be required to wear facemasks in classrooms although they can continue to do so if they so wish. We are still strongly recommending that face coverings are worn in corridors and communal areas. Please note that all other safety measures and controls, such as ventilating classrooms, regular cleaning of hands, enhanced cleaning around the school, zoning of student bubbles etc will remain in place.
The Big Ask
Dame Rachel de Souza (Children's Commissioner for England) has contacted schools about completing a survey entitled The Big Ask. The survey is for young people and how the government can give our young peoples' lives happier. The link to the survey can be found here should you or your daughter wish to complete it.
Government Guidance
The latest Government guidance for parents/carers during COVID-19 can be found here.