Students' Return to School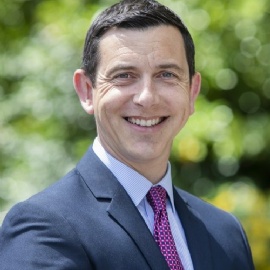 As announced by Boris Johnson on 22nd February Secondary Schools will start to return to school on Monday 8th March
I am genuinely delighted to hear that we will be welcoming students back and look forward to those who have been at home during lockdown re-joining us in the upcoming weeks ahead.

With the confirmation that students should take 3 LFD tests in the first few weeks there is obviously quite a logistical operation that we need to get organised and prepared for. Over the next week we will finalise our plans and send these to you as soon as they are complete. Please be aware though that there will need to be a phased return to school due to the high number of students that need to be tested. We have over 1400 students at Carshalton High School for Girls and we will get through these as quickly as possible, but we must ensure that we do so safely and effectively. No student will be tested without prior consent of parents (Y7 – 11) or the student (Y12 – 13). When students are waiting to return we will continue to offer an online curriculum of MS Teams sessions and booklets.

With the revised guidance published yesterday, it has been made clear that for the foreseeable future students will be required to wear face masks in classrooms. We introduced this requirement before Christmas so it is not new for our students and we will continue to insist that this remains the case.

The full guidance for schools, parents and carers can be found here:
Guidance for Schools
I will write to you again in due course with the finalised schedule on how we are going to meet the expectations placed on us with the minimum of disruption to education. The control measures will largely remain the same as before lockdown but we will, as usual, send this information out in smaller articles rather than all in one large document. In the meantime, if you do have any concerns about your daughter returning to school please do contact her Head of Year in the first instance and a member of our pastoral team will be in touch.
Mr M Devenney, Headteacher