Head's Update 5th February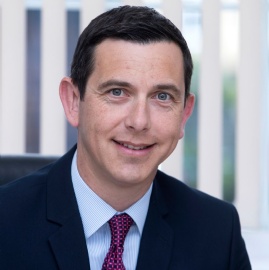 As we speed towards the half-term break I wanted to give you an update on the interesting and innovative things we have been working on in the background for both now and in preparation for next year.
The past few weeks have been very busy for everyone involved in the School and I'm sure everyone is looking forward to a well-deserved rest week commencing 15th February. Heads of Year will send their fortnightly newsletter as per usual next week. Year 7 – 9 need to keep an eye on the post next week and Year 10 – 13 need to check their inboxes for a little gesture of appreciation from us.
Parent Feedback Survey
Thank you to the large number who responded to our Parental Survey. The feedback was very complimentary with the vast majority (93%) concluding that we are getting the level and amount of work correct. As a result of your suggestions, staff have been undertaking training on how to make the sessions more interactive and engage more students. This is incredibly difficult balance between engagement and progress giving the circumstances but we have come up with some interesting online tools to help. There will be no homework set but there will be opportunities for students to complete optional additional tasks should they find they are completing their work quickly.
We know that none of this is ideal nor is it even near the same level of quality as we would normally expect in a physical classroom and realistically we should expect the rate of progress to be slower due to the change in learning environment, but a steady pace is better than none. We have our plans in place already for our recovery curriculum when we return, but for now please ensure your daughter is still turning up to lessons and engaging fully.
We also know that this is difficult for you as parents/carers but we only can ask that you do your best. With 2 young daughters at home myself I understand the demands and pressures that you are under to fulfil a number of roles and I know how anxious you will be about the potential of lost education for your daughter. Rest assured we share these concerns and we will address them entirely when it is safe for the girls to return. Together we will get through this situation. SLT are making random phone calls to parents to check how they are getting on but if you feel you would like a phone call please do not hesitate to let us know using the school e-mail address. However, I want to reassure you that this is hard for everyone (even those who appear to make it look easy on social media!) and you can only do your best. You are all valued members of #teamchsg and I can only thank you for your hard work and perseverance; all of us just need to keep going for a little longer.
Parents' Evenings
We are currently trialling packages so we can offer Parents' Evenings online from now on. We have spoken with a number of staff and parents who have used it in other schools and we are looking at the best way to introduce it at Carshalton High School for Girls. More details will follow in due course.
In addition we are planning on moving our Parents' Evening to an earlier 2pm start and finish at 6pm. Again, more details will follow regarding this.
Attendance on School Gateway
Over the past few weeks we have turned the attendance function on in our School App, School Gateway. Parents/Carers can now view their daughter's attendance % and report absences to the school. If you use the app there is no need to make a phone call to the absence line to let us know your daughter will be off. If you have not done so already please download our app using this link (insert link). Click here for further information on how to get the app to monitor rewards, behaviour, attendance and receive reports.
Y11 & 13 Examinations
The consultation has now closed for the Summer examinations. For now, Y11 and Y13 must continue to carry on with their studies as per normal. We will move our mock examinations and undertake any assessments in due course but we must focus on the known quantities at this stage.
Half-Term - 15th -19th February
The School will be closed to all students during half-term. It is important that everyone has a break away from screens in preparation for life after the half-term rest. The School Office will remain open and a member of staff will be onsite each day should you need us.
Timings of the School Day in September & changes to Parents' Evenings
We have spent considerable time looking at the overall education experience of students at Carshalton High School for Girls and comparing it to other schools nationally and within the Borough. With this in mind we are proposing that we will change the timings of our School Day from September 2021 to the timings below. There are a number of educational and pastoral reasons why we need to make these changes. Fundamentally, we believe this will give students a better all-round experience. The main changes are:
School Day extends to 3pm (Monday – Thursday). School day ends at 2.35pm on Friday.
Lessons return to 55mins.
Lunch returns to 35mins.
Tutor Time will be at the end of the day for each year group.
Detentions will be 3.05pm – 3.35pm
Students will not be allowed onsite before 8.10am (unless explicitly requested by a teacher).
Extra-curricular clubs will run until 4pm (3.40pm on Friday).
We will close early on Parents' Evenings to allow teachers to prepare for the sessions with parents/carers. Students will be dismissed at 1.20pm and work set to be completed at home.
Parents' Evenings will start at 2pm and end at 6pm.
School Opens 8.10am every day.
Students will not be allowed on site before this time.
8.30am-3.00pm

8.30am-2.35pm

Registration at 8.30am

Tutor reading at 8.35am

5 lessons of 55 mins

Break 20 mins

LUnch 35 mins

tutor Time 2.35-3.00pm

Registration at 8.30am

Tutor reading at 8.35am

5lessons of 55 mins

Break 20 mins

Lunch 35 mins

No tutor time on Friday
If you do have any comments or questions please contact us via the school office email address office@chsg.org.uk. We will keep the consultation open until Friday
Finally, thank you again for the large number of positive e-mails we have received. It is again reassuring to know that we are on the right course as a School. There is much we still want to achieve for the good of every student and your positive feedback is a constant reminder that we are heading in the right directions – don't be hesitant in keeping them coming!
Mr M Devenney, Headteacher