Music Department Update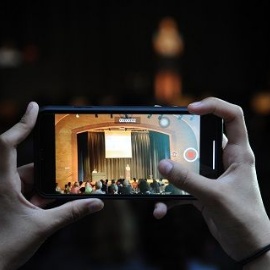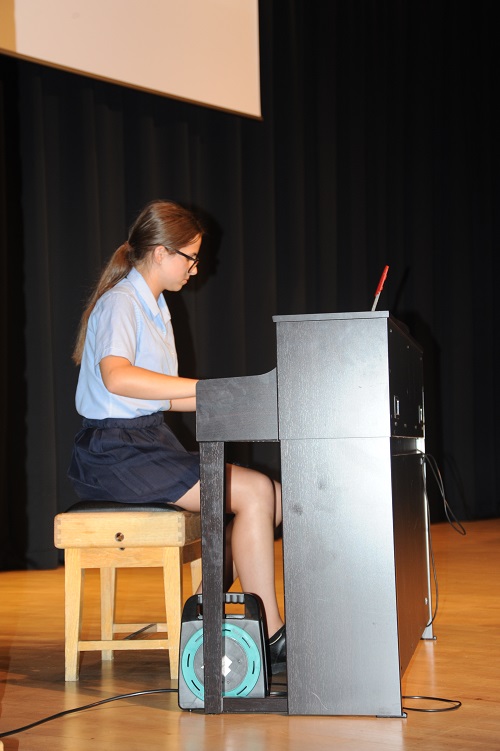 What an exciting Summer term it has been for the Music Department at CHSG!
A total of 15 performances in the space of three weeks towards the end of the term – the students have absolutely excelled. It has been a real privilege to take over the role as Curriculum Leader for Music in January and although tough at times, I am thrilled to see what the Music Department has turned into in such a short space of time and cannot wait to expand next year! Thank you to all the students for their continued support and hard work.
Summer Concert
With over 80 students involved in the evening, it was always going to be a busy day rehearsing and an even more manic evening for the performance, but the concert was a roaring success. The Year 10 GCSE Music students were outstanding in the running and assistance with the plans for the evening.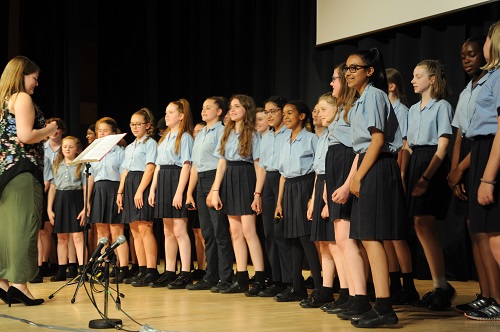 The acts varied from solos, duets to whole class performances and included a surprise performance from the staff choir! The final act of the evening was CHSG School Choir, which has this year been led by Ms Boxall from Sutton Music Service and it was great to see the confidence and joy of students performing. There were exceptional solos from Aleisha (Year 7) singing "Hallelujah" and Selale (Year 7) with "This Is Me". All students performed with confidence, maturity and I am certain that music making at CHSG is going to develop further and further.
"On 4th July we had our annual Summer Concert. It included various acts from singers to guitarists to pianists; beforehand everyone was nervous. I performed and thought it was a great opportunity to build confidence and share our talents with our friends and family. I was really proud to be involved in the evening. Thank you to everyone that watched and contributed to helping prepare the Summer Concert."

Ellie, Year 9
We are delighted that the evening raised over £300 for the Music Department and can't wait to invite everyone to our Winter Concert in the new academic year - Tuesday 1`0th December 2019.
Spotlight
All Year 7 and Year 8 classes have spent this term preparing performances for 'Spotlight' – the end of year talent show highlighting Music, Dance and Drama. Students were given creative control to choose the piece they wanted to perform and it was really interesting to see the choices students made. The winners from each House went on to compete in front of their year group and the performances were outstanding. For Year 7 & Year 8 the standard was extremely high and in the end it was such a close call. The music winners for Year 7 were Pankhurst with a great group performance of "I'll Be There" from Leora, Zavia, Zaina and Kasheena and Year 8 winners were Roddick with a fantastic duet from Lara and Gracie. The special award for a performance that came really close to winning in Year 8 was Pankhurst with a fantastic and courageous solo from Tamara singing a cover of "Believe". All students have worked really hard on this topic over the half term and I am excited to see what the future holds for our talented students.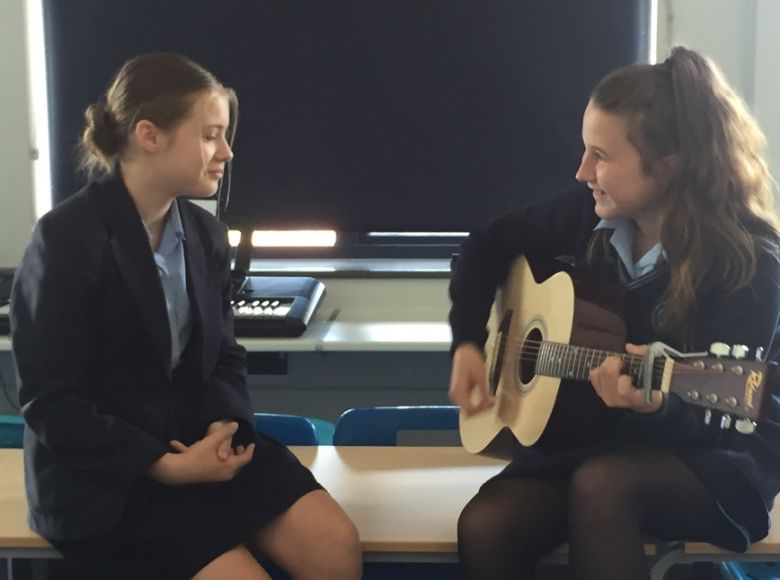 New Staff Induction
Our GCSE Music students were involved in welcoming new staff to the school by demonstrating how excellent our music making is here at CHSG. The comments from the staff attending the small recital were:
"They are outstanding, to get a whole class singing with such confidence was a joy to see."
and
"Cristina in particular has the most phenomenal voice – what a great way to introduce new staff to the school."
The students had returned from Year 10 study leave and put together the performance within an hour. It was great to see them come together, working collaboratively to showcase their talents.
Beat Goes On Workshop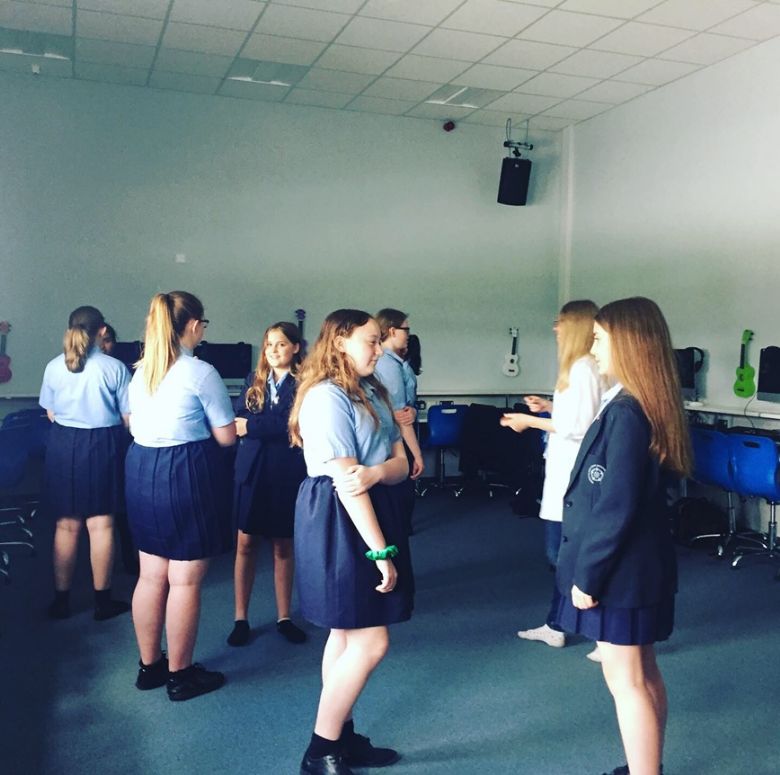 Phoebe in Year 8 was successful in winning a Jack Petchey Award and she asked for this money to be put towards the Music Department. Phoebe funded a full day of workshops for students to based on body percussion and composition. The day was a great success and we feel delighted that Phoebe wanted to spend her money in this way. The days were a true success and students focused on performing in time with each other, composing their own ideas, adding multiple rhythmic parts together. Students learnt a traditional Brazilian song in which they added percussion. It was a great day – one which we are hoping we can repeat next year.
New Ensembles
Since re-designing the extra-curricular timetable in January, there has been an uptake in our Ukulele Group, KS3 Choir, KS4 Chamber Choir and Sound Tech Club. All these groups are in their infant stages and are looking to develop and grow next year, but all involved have worked exceptionally hard. The students are all looking at continuing next year, but please look out for the new timetable in September.
Next Steps
Next year, we are continuing our peripatetic lessons with The Surrey Sound of Music on a variety of instruments but we are also looking into creating a partnership with Future DJs. They are a company who offer DJ lessons individually or in pairs and more news will follow on this in the new academic year.
If you are interested in your child starting instrument or DJ lessons then please get in touch with Miss Ogden. We are also looking forward to creating more time for students to practise using our facilities and are looking to offer many more extra-curricular activities.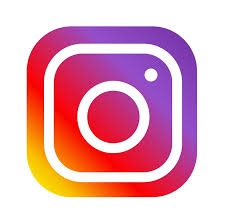 Please follow @chsg_music on Instagram to keep up to date with everything in the department.
Miss Ogden