Cologne Trip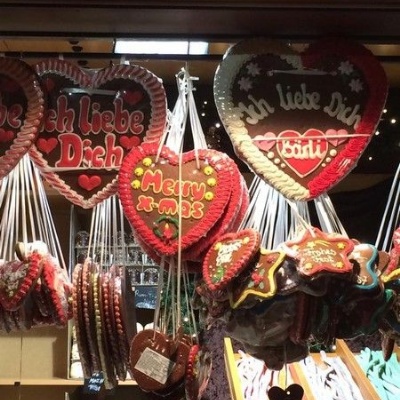 On Thursday 6th December, 27 German students and three teachers set off on an adventure for three days in Germany.
On Thursday 6th December, 27 German students (from Years 8, 9 and 10) and 3 teachers (Ms Pigott, Mr Castro and Miss Lowe) set off on an adventure for three days in Germany.
Lexie from 10HL2 tells us what happened:
"The 2018 German Trip to Cologne and Aachen was a very exciting trip and such an amazing opportunity. Each day was very enjoyable and fun.
On Thursday we left early and travelled for the majority of the day. We arrived at our really modern hostel and settled in. It was definitely fun watching people in my room make their beds! After we did this we visited our first Christmas market. We got a taste of German traditions and their culture, it was amazing! There were so many stalls with a variety of handmade items that were really cute as well as live music. It was really funny watching Miss Lowe dance!
On the Friday we had a really busy day. I think everyone was excited about the chocolate museum tour the most as there was going to be a massive chocolate fountain. However, we did get to climb the spire of the famous Cologne Cathedral before that. This definitely wore us out and after 533 steps I think we all were dying to eat some chocolate. The tour was funny as our tour guide kept making funny jokes, my friends and I couldn't keep a straight face. We also went to two more Christmas markets that day.
Saturday was a sad day as we were going home but we were heading to Aachen first. In Aachen we got group hot chocolates and went round another Christmas market. This was my favourite market as it was rustic and had an amazing smell. We also visited the Lindt outlet where we could buy chocolate really cheaply.
Altogether, it was such an amazing trip and all the students said they were so lucky to have gone to Germany! #glücklich!"
Lexie, 10HL2