German Embassy Careers Fair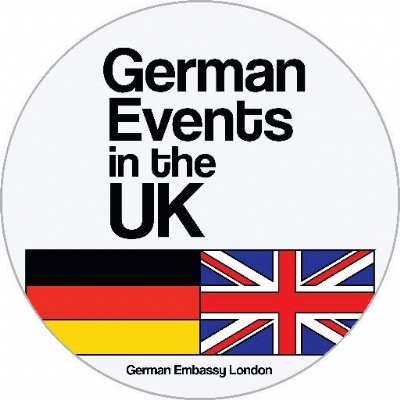 On Wednesday 28th November 2018 a group of CHSG German students visited the German Embassy Career Fair at the London School of Economics
On Wednesday 28th November 2018 a group of CHSG German students visited the German Embassy Career Fair at the London School of Economics.
This fair has been held on a regular basis since 2010 and as in previous years, the German Embassy Career Fair was organised jointly with the German-British Chamber of Industry and Commerce and underlined the importance of German language skills.
These skills are of particular relevance here in Great Britain as Germany continues to be one of the UK´s top trading partners. We were privileged to have received this invitation and be part of it.
The event was a great opportunity for our young linguists to experience first-hand the value of language skills in a career context. A great number of organisations and companies were represented at the Fair and were keen to discuss career opportunities offered in their specific trade. Some of the companies were: Bosh, Bloomberg, Siemens, Allianz, Goethe Institute, Lidl, DAAD (German, Academic Exchange Service), and American Express.
Students' Accounts:
On November 28th a group of us we went to the German Embassy to go to a carers fair. We got to go round and talk to a lot of different German organisation, to ask them questions about what they and their company do. The organisations ranged from shops e.g. Lidl to university. This trip really opened my eyes about how many thing in the UK are German. I also learned how knowing a foreign language can get you a lot of good job opportunities. I would recommend this to anyone who gets the opportunity.
Alaa, Year 10 German
On the 28th November a group of us went on a trip to a carers fair at the German Embassy. We got to talk to different companies and learn all about them. There were companies like American express, Lidl and Bosh. It was interesting to learn that knowing a language could help you a lot in a job. There were fun activities like guess how many sweets are in a jar, win a trip to Germany and even taking Polaroids. It was a really good opportunity to learn about what internships we could receive when we are older because we learn German.
Katie, Year 10 German
My visit to the London School of Economics' German Job Fair let me learn about the career opportunities that learning German can give you.
The companies we saw included Allianz, Lidl, The German National Tourist Office, Bosch, Siemens, Bloomberg. Talking to these companies gave an insight into their operations and how German is used in these companies.
Sophie, Year 12 German
The German Embassy trip provided me with such a good outlook onto what I can do in the future with my German skills. There was a variety of companies and businesses that had representatives who talked to me and introduced me to different career paths, I could go down. Knowing the German language or a language gives you a skill that could give you a one up in looking and getting a job in the future.
Lexie, Year 10 German
Meine Erfahrung an die deutsche Botschaft:
Ich war begeistert von der Karriermesse, die uns viele Gelegenheiten bot, mit anderen Organisations zu sprechen das hat irgendwie mit Deutsch zu tun.Unsere Reise war sehr lang, aber das Gespräch mit meinen Freunden machte es kürzer und angenehmer. Es gab viele Stände, die alle verschiedene Dinge zu sagen hatten. Mein Lieblingsstand war der Bloomberg Stand, der sehr gesprächig, informativ und einladend war. Ich denke, jeder hatte eine amüsante Zeit und Borte wieder ein paar Leckereien nach Hause. Als eine Person die fur 12 Jahre in Deutschland gelebt hat, hat er viele Erinnerungen zurückgekauft.
Ich bin sehr dankbar für Frau Lacey, die eine solche Gelegenheit organisiert hat.
Translation:
My experience with the German Embassy:
I was thrilled with the Career Fair, which offered us many opportunities to talk to other organisations that somehow has to do with German. Our trip was very long, but the conversation with my friends made it shorter and more enjoyable. There were many stalls and all had different things to say. My favourite booth was the Bloomberg booth, which was very informative and welcoming. I think everyone had an amusing time and brought back home a few treats. As a person who lived in Germany for 12 years, it has brought back many memories.
I am very grateful for Mrs Lacey, who organised such an opportunity.
Dharmana, Year 10