BFI Silent Film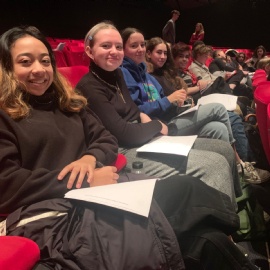 On Friday 6th December A Level Film Studies students attended a 'silent film' study day at the British Film Institute (BFI) on the South Bank.
It was a great opportunity for the students to further their understanding of this key period of film history. They also got to watch a screening of Buster Keaton's 1928 masterpiece, The General, with live piano accompaniment. They also had the chance to participate in a Q&A with the pianist afterwards.
A great way to spend a Friday!