'Into Film' Festival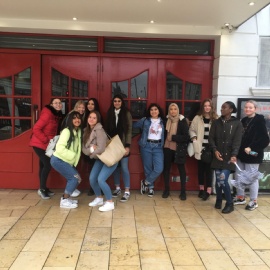 Year 12 and 13 Film and Media Studies students attended an event at the Brixton Ritzy Cinema as part of the 2019 Into Film Festival, an event that we attend every year and which provides free film screenings for school.
Films shown as part of the festival are often unconventional and this year students watched Adam McKay's 2018 film Vice, about US vice president Dick Cheney, with Christian Bale playing the lead role.
A great time was had by all!