Tutor Reads
On Tuesday 3rd November, our school launched the exciting new venture of 'Tutor Reads'.
Year 7 is the first year group in the school to enjoy being read to from a book in the morning. A selection of titles ranging from magical tales of young adult fiction like 'The House with Chicken Legs' (from the Carnegie shortlist) to classic poetry such as T S Eliot's 'Old Possum's Book of Practical Cats' and inspirational non-fiction, 'I Am Malala' will ensure that by the end of the year, all our students have read at least six books and over their time at CHSG, a minimum of twenty-four books.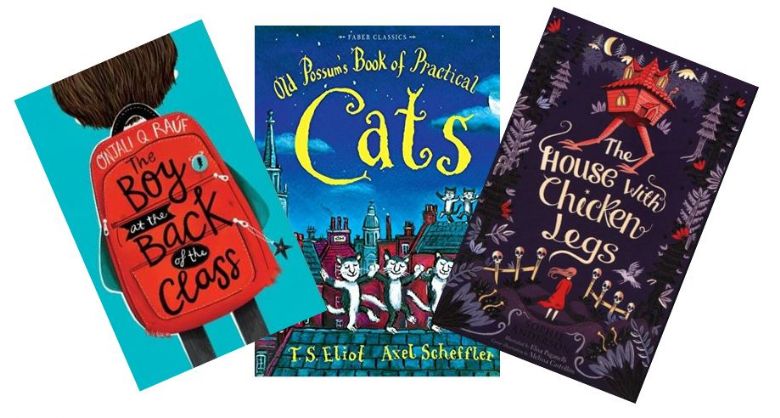 We all know the power reading has to develop the cognitive skills of students. In every academic subject, we know that our students' success will be defined by their ability to read skilfully and fluently. But there's more! Reading takes a student beyond the curriculum, beyond themselves, beyond their own world to places of adventure, places of greater understanding of people and ideas, places where their imagination shapes who they can become.
Not only our students, but our teachers are relishing the pleasure a shared reading can bring. Mr Rahman, Maths teacher, introduced the reading of 'The Boy at the Back of the Class', a heart-warming, humorous story about a refugee boy befriended by a group of kind children, by telling his class that since studying English A level, he hasn't been reading as much as he wanted and was excited to have the privilege of enjoying a book with them every day. We truly believe, here at CHSG, that reading with a child is one of the best gifts we can give them. It's a gift we want our students to receive from us every single day.
Mrs Young will keep students updated with information about the class reads and First chapter Fridays.
Mrs Bhatt, Director of English and Strategic Lead for Literacy