Golden Ticket Lectures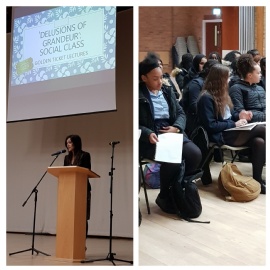 The Golden Ticket Lectures is a series of four lectures presented by various members of the English Department to Year 11 students.
Last year, we set ourselves the target of helping more students towards achieving Grade 9 in English Literature GCSEs. This initiative was born out of a desire to promote intellectual curiosity about the texts set for English Literature GCSE, stimulate independent thinking and see the History of English Literature in a more expansive way. As a result, we have seen, in the Summer of 2019, more Grade 9s than any other subject in the school so far.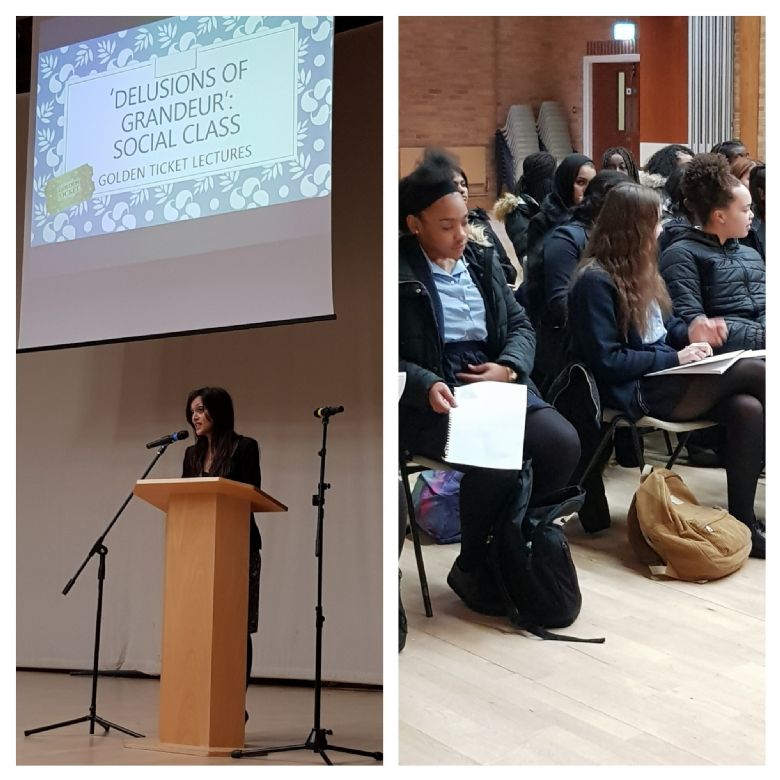 The lectures begin with a look at social class and how Western philosophy, namely the idea of The Great Chain of Being, has influenced writers' thinking from Shakespeare to J B Priestley and beyond. Following on from this is a lecture on Gender Politics, entitled 'Women of Substance'. An understanding of how Literary Forms such as Tragedy and Fin' Amor have influenced writers comes next in 'It Ain't What You Write, It's the Way That You Write It'. The series ends with a study of how Fate, Free, Will and the Supernatural are presented in texts across time.