Year 7 Celebration of Achievement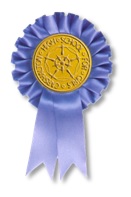 The Celebration of Achievement for Year 7 takes place on
Tuesday 17th July 2017 at 1.45 pm
in the School Hall.
Parents of students nominated for an award have been invited to the presentations at our annual Celebration of Achievement ceremony.
Parents wishing to attending should arrive at school by 1.30pm. Please note that there will be no parking facilities, other than disabled parking, on the school site.
We look forward to welcoming our visitors in the celebration of Year 7 students' achievement.