Sports Day
The CHSG Sports Day will take place at The David Weir Sports Centre, Sutton Arena, on Friday 6th July.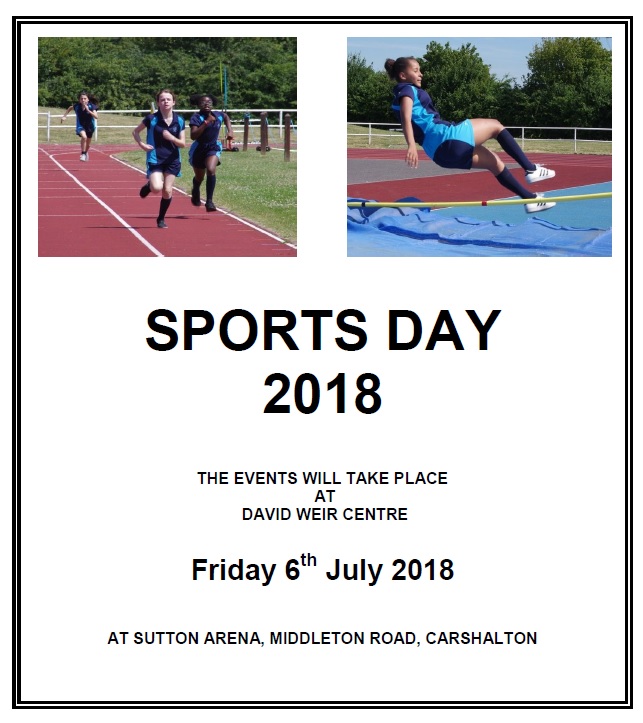 Students in Years 7-9 who are taking part in the field events during the morning will need to register at Sutton Arena at 9.00am. (Anyone arriving late must report to their Head of House immediately they arrive at the arena).
The remainder of the students will register in school at the normal time of 8.35am, following their usual timetable until break time. At 11.30am students will be escorted to the Arena to take part in the afternoon track events or support their House teams by cheering them to success.
All students are permitted to wear PE kit to school on this day. No other attire is permitted. Any student not in full kit will not be able to participate or go to the arena.
Competitors
Must be wearing CHSG polo shirt (a plain white top if students have lost their polo shirt) or GCSE PE/DANCE top, black shorts, tracksuit bottoms or sport leggings and trainers.
Students MUST leave all valuables at home. Staff cannot be responsible for them at Sutton Arena.
The centre of the track is strictly OUT OF BOUNDS to everyone during throwing events.
All students, competitors and spectators, must be prepared for the hot weather forecast. Please ensure you have suncream (and apply it throughout the day) and a hat or cap and a water bottle.
Students will be dismissed from Sutton Arena at 2.30pm.
In the event of rain…
A decision will be made before registration; lessons will continue as normal throughout the day. Students meeting at the track will be brought back to school.