Sutton LSCB Youth Safety Workshop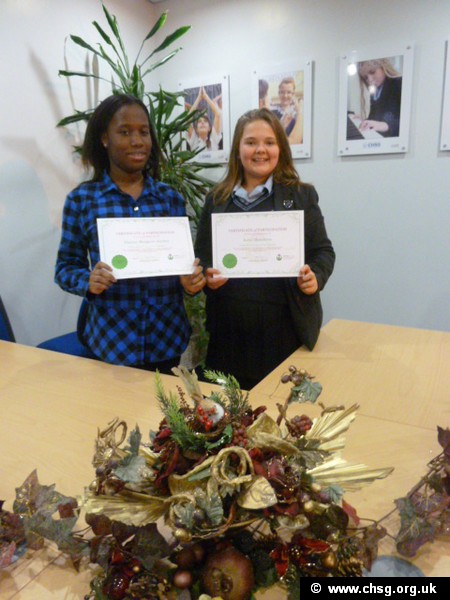 On 6th December 2017, I had the opportunity to attend a Local Safeguarding Children's Board (LSCB) Youth Safety Workshop at the Sutton Life Centre.
I attended the event with Katie a student from lower down the school and with Miss Holland.
Upon arrival, we were greeted with lunch and introduced to students and staff from other schools. At the beginning of the event, we were given a summary of the safety survey and an explanation of the workshop.
The event was created to find out how students as well as staff felt about the safety within the borough of Sutton. Sutton's Local Safeguarding Children's Board had carried out a survey prior to the event, which showed that generally children feel safe within the borough however, feel less safe in the later hours of the day.
Everyone was paired up with another school and given two out of four safeguarding areas. The safeguarding areas given were hate crime (discrimination), feeling unsafe in Sutton, crime (including being a victim of or witnessing crime) and e-Safety. In our group we focused on hate crime and e-Safety.
In these groups we were able to voice our opinions on the given matters, what it means to us, as individuals and listen to the opinions of others. We were asked to write down specific aspects we feel most unsafe about and how we could prevent other people experiencing them. As a group we also discussed how we could help people feel safer and report incidents they may have been involved in.
I found this workshop beneficial and enlightening because I was able to listen to other opinions and become open minded to different aspects of each topic. Discussing these matters gave me greater insight as to how people of different ages and backgrounds feel about one matter as well as learning new information.
Initially, I was hesitant to voice my opinion because I was unsure of what to expect however, the atmosphere of the workshop was informal and relaxed which therefore allowed me to feel at ease.
At the end, we were informed that the findings from our discussions within the workshop will be shared with the Sutton Community Safety Team as well as the Borough Police. Actions from this will be made to keep young children and young people, such as myself, safer in Sutton and used to develop the LSCB three year business plan.
Dianne - Year 13