Well, quite a term!
An
Ofsted inspection
is always a challenge; not easy to have five inspectors and an HMI breathing down your neck for two full days, but the outcome was worth it, with a fantastic report that is really complimentary about so many aspects of the school.
However, this term has not been just about the inspection, there has been so much going on. Staff have organised numerous events, giving up a huge amount of time to plan and put into place many activities and trips for the students. The
December newsletter
gives a flavour of many of them and there is more information on the website at www.chsg.org.uk.
It has also been a very busy term for our Year 11 and Sixth Form students who have been sitting Pre-Public Examinations to help them prepare for the real thing. Congratulations to all students; their conduct has been impeccable.
As is always the case as we come towards the end of term we sadly say farewell to staff. This term we will be saying goodbye to three members of staff.
Ms Merrigan, Assistant Year Leader 10 and Head of Roddick House, will be leaving us as her family is re-locating. Ms Merrigan has been a wonderful Head of House and Assistant Year Leader as well as an excellent classroom teacher. We thank her for all her dedication and commitment and wish her all the very best in the future.
Miss Ndebele is also re-locating. Miss Ndebele has been with us for just over a year. We thank her for her work in the Science department and the valuable contribution she has made to the school. We wish her all the best for the future.
Ms Mampouya (Teacher of Modern Languages) has been with us on a temporary contract and she is also leaving us to take up a new post. We thank her for her work covering for Mrs Lacey.
We also say goodbye to a member of our support staff, Miss
Woodward (Learning Support Assistant). She leaves us to take up a
new post in another local school. During the 3 years Miss Woodward
has been at the school she has supported many students, both inside
and outside of the classroom. We thank Miss Woodward for the care
and guidance she has given to girls here and wish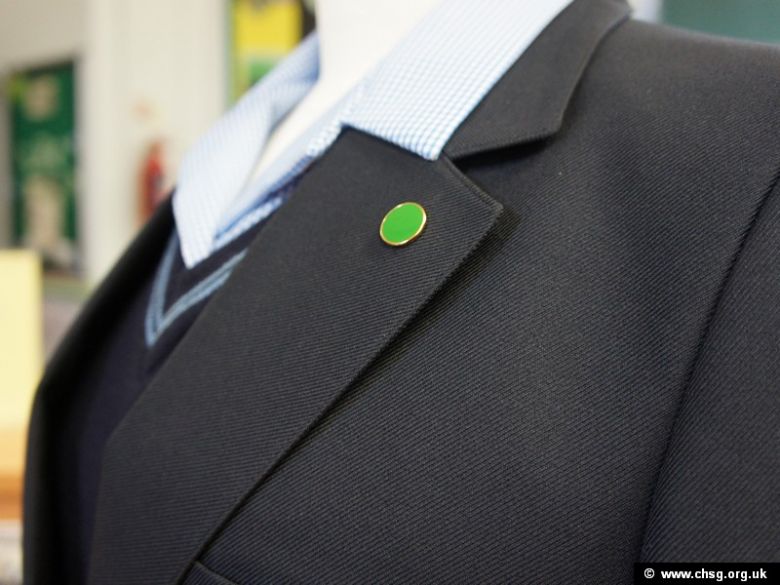 her every success
in her new role.
As we think ahead to the new term, I would ask for parents' on-going support to ensure
uniform is of the highest standard. On the whole the standard of uniform has been
fantastic, but there have been a few issues with incorrect colour coats and scarves and
some students wearing trousers that are not business-style and of the correct material.
Contact will be made with parents where there are any issues.
The last week of this term was an extremely busy one with a whole range of fun events,
both to celebrate the end of term and Christmas season, but also to raise money, both for
charity and things within school. Students have been fantastic in helping staff to organise
and run many of these events.
And finally, I would just like to wish all our families
a wonderful break; a very festive
Christmas season and a very peaceful New Year.