Yoga & SEAD Health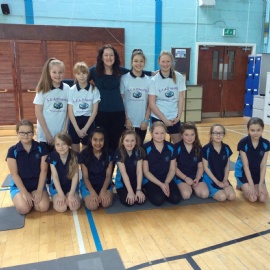 Every year citizenship students in Year 9 take part in the 'WE Day' project, with the chance to win tickets to the actual event.
WE Day is a celebration of young people making a difference in their local and global communities. WE Schools is the year long programme that nurtures compassion in young people and gives them the tools to create transformational social change. Below are the details of one of the Carshalton Girls' groups projects.
There is more information about the day here: www.we.org/gb/we-day
Our results were 19 out of 20.
"One of the top scores in the year" – Mr Stockwell
which we feel is one of the group's personal achievement knowing that our work and efforts have paid off.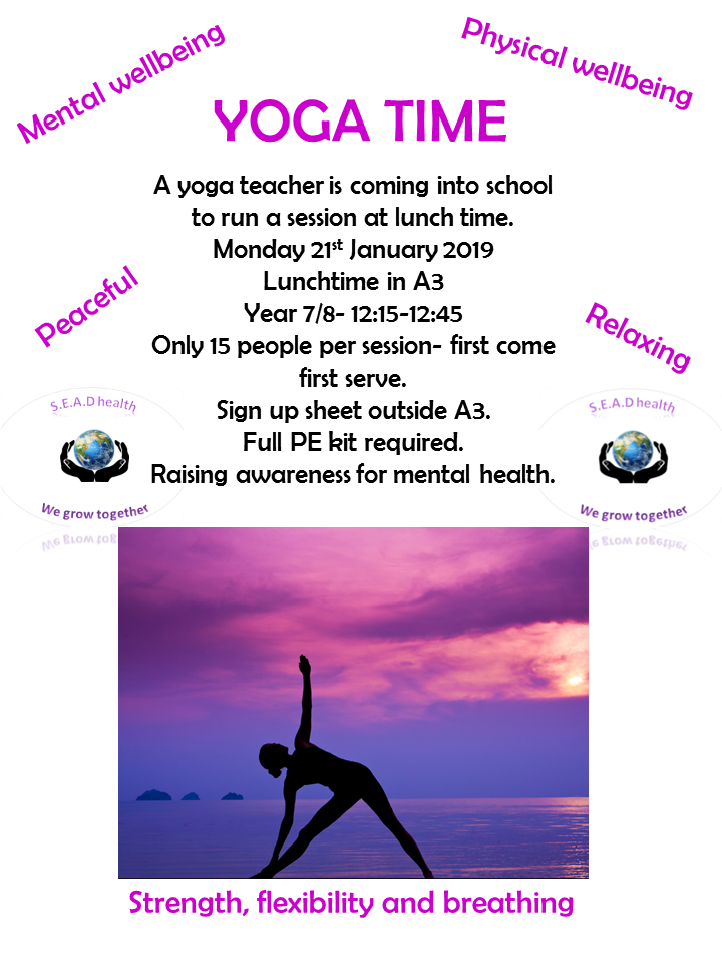 We are 'SEAD Health', a campaign to support and raise awareness for people with mental health issues. We have chosen this name because it is our initials put together, showing our passion for this project. It also has a deeper meaning of our society being a seed that is forever growing with knowledge and support. We feel mental health is important in every stage of life, so we focused to put in a lot of our spare time and effort to find out more. We organised for a yoga teacher to come in and help a group of Year 7 students learn how to have a relaxed and healthy mind set. This worked out well as our sign up sheet filled the day after advertising and by us going around to forms and creating homemade posters.
Along with this, we created an instagram account @sead_campaign (which we feel is important to continue even though our project has finished), leaflets, survey and petition; which were handed around the school and collected over 60 signatures.
Tuesday 22nd was our group's presentation day. This meant that we had to show action plans of what we had completed and what perhaps didn't go so well; giving secondary as well as primary research, showing evidence of communication with people in power (such as an email to an MP). Along with several other check points, whilst keeping professional…oh and of course even wearing our fabulous homemade t-shirts.
Over one weekend we created a short video in which we explained our campaign and tried out some of the relaxing positions ourselves (it was great fun and we'd really recommend it!).
Overall we feel that this opportunity has helped our teamwork and brought us closer as friends, as we were able to talk about serious topics together. We have also widened our knowledge, comparing our peers against the rest of the country's understanding of mental health issues in London. Please go home and just have a little look online about anything you want to know about mental health as we are sure there are many things you are unaware of!
Also, you may be thinking that articles in papers or newsletter like this are just set up and pretend care, however, they are not. So have a look at any posters, ads, fliers …etc… which you see from now on because you WILL find out more and WILL understand what people around you face.
Be safe, don't stress, and remember to stay happy.
From Amelia, Emma, Danielle, Shannon, 9JO/CZ