'Anti-Slavery'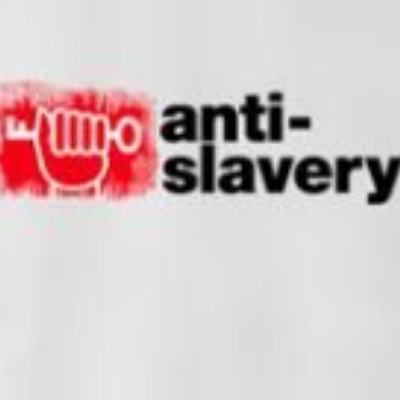 During the Autumn Term of Year 9 Citizenship students undertake a project "Taking Citizenship Action."
As part of this coursework Fatima, Mubeen, Maria and Tayyaba wrote to our local MP Tom Brake about their topic 'Modern Slavery' and their anti slavery campaign.
Dear Mr Brake,
Hello. We are doing a school project about anti-slavery, and we want to make changes in the UK. We, and many others, think that slavery is unacceptable in the UK and everywhere else. Please help us make a change and stop slavery.
This Anti-Slavery Day [18th October 2018] please will you stand with victims and write to the Home Secretary asking him to provide time for the Modern Slavery (Victim Support) Bill so that it can become law.
Thank you for your time.
Yours sincerely,
Fatima, Mubeen, Maria, Tayyaba (Carshalton High School for Girls - Year 9)
The students were rewarded with a response from Tom Brake:
Dear Fatima, Mubeen, Maria and Tayyaba
Thank you for taking the time to contact me in regards to the Modern Slavery (Victim Support) Bill. I am pleased that you have chosen to focus your school report on such an important issue. Rest assured that stamping out slavery is an important issue to me, as it is to you.
Liberal Democrats have and will continue to support this Bill and its efforts to tackle the unacceptable situation faced by victims of modern slavery in this country.
Modern slavery is dreadful and the Conservative Government must do all they can to stamp out the trade while providing adequate support to victims. The Modern Slavery Act, which was introduced in 2015, was an important piece of legislation, but the more we learn about slavery and exploitation the more we realise what needs to be done.
Under the Act, victims are guaranteed to receive support only for 45 days. Liberal Democrats believe that this period of support is insufficient and unreasonable. Processing traumatic events, accessing support and adjusting to a new life cannot be rushed to fit within this short time-frame. The current situation is unintentionally leaving victims in vulnerable, isolating situations.
We also believe that there are other issues with the existing system, including the extension of legal aid (assistance to people who would otherwise not be able to afford legal representation) to slavery victims in civil matters. This is constrained at present.
The Conservative Government must step up efforts to stamp out the vile trade of modern slavery. Victims need to know that they'll be fully supported and protected if they come forward. This is why I have added my name to the following parliamentary motion which calls for greater support for victims of modern slavery: https://bit.ly/2zeAKyv.
Finally, I have written to the Home Secretary, Sajid Javid MP, to pass on your concerns. I will be back in touch with you as soon as I am in receipt of Mr Javid's response. In the meantime, I would like to wish you the best of luck with you project!
Regards
Tom Brake MP
Liberal Democrat for Carshalton and Wallington
Tom Brake has forwarded to Fatima, Mubeen, Maria and Tayyaba the response from Victoria Adams on behalf of Mr Javid, Home Secretary.