Author Visit - Peter Bunzl
On Thursday 11th October multi award-winning author Peter Bunzl is visiting Year 7 students at CHSG and invited Yaer 5 pupils from local primary schools.
Students will have the opportunity to meet the author, hear about his books and writing, ask questions, and buy signed and personally dedicated copies of his books.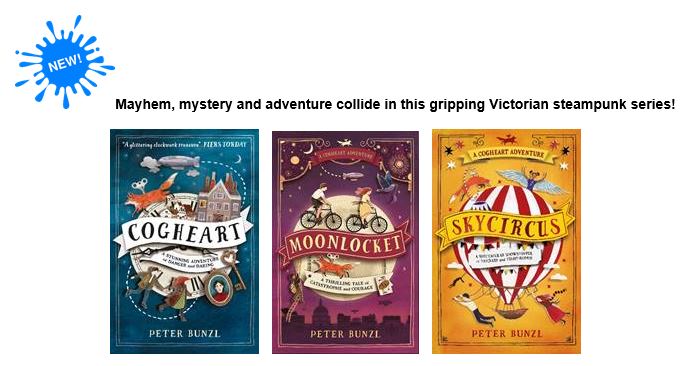 Students wishing to pre-order books for signing can log on here: pgbb.co.uk/prebunzl
Deadline for pre-ordering is midnight 10th October
Students will also be able to purchase books, published by
Pea Green Boat Books
on the day with
cash or card.
Books are £6.99 each or you can s
ave £3 when you buy all 3!
- in person or online with discount code:
£3OFF3.
About the Author & His Books:
Peter Bunzl
is an author, filmmaker & animator. He grew up in South London in a rambling Victorian house with 3 cats, 2 dogs, 1 little sister, an antique dealer dad and an artist mum. After art college and film school, Peter animated on commercials, pop v
ideos and 2 BAFTA winning kids' TV shows! He now lives in North London with his partner Michael, a fox who visits their garden, and a clutter of house spiders.
The Cogheart Adventure Series is wildly imaginative, with remarkable characterisation and world-building. The New Statesman called the 1st Book: 'weirdly inventive' and 'marvellous fun'. The Lancashire Evening Post said it was 'a magnificent standout modern classic' and The Guardian described it as a 'steampunky tale of ambition, pursuit and revenge'.
Pea Green Boat Books