Year 7 Update for Autumn Term
Year 7 have made a fantastic start to the Year and we are very impressed with how they have adjusted to the increased pressures and demands of Secondary School.
We spoke with the students in assembly about the Average Year 7 student at Carshalton High School for Girls. On average, a Year 7 student has a fantastic 97% attendance and 28 Achievement Points. We're delighted that over 100 of our students have no Behaviour Points at all - they have never been late, forgotten a pen, had incorrect uniform or shown any kind of poor attitude or behaviour. Please do congratulate your daughter if she is one who has taken every opportunity to do well during her time here.
We enjoyed our
Christmas Fayre
at the end of the Autumn Term and the students worked exceptionally hard to prepare. We have no doubt that many of you were co-opted into helping make cupcakes and the like – thank you!.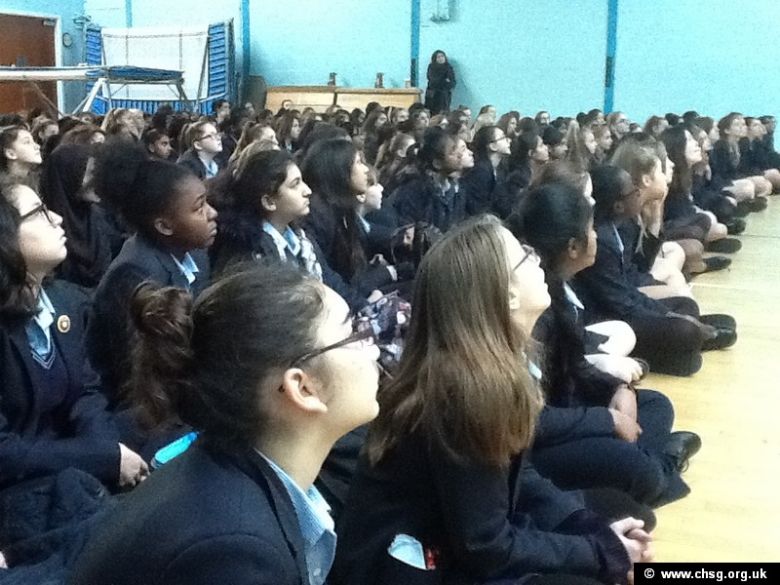 The tutor groups had some wonderfully creative ideas for stalls and the rest of the school were keen to visit all the stalls and spend their money. We are very impressed with the way our chosen charity
LEPRA
interact with our students about their work and the work they do in Bangladesh and India to provide treatment to those suffering with Leprosy.
We look forward to more success and achievement in the Spring Term for our Year 7 students.
Mr James, Year Leader;

Miss Stanley, Assistant Year Leader;

Mrs Newman, Pastoral Support Officer