Workbooks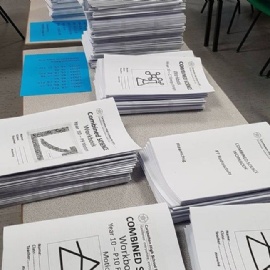 Life at Carshalton High School for Girls has changed in so many ways in the last year, and the introduction of workbooks as our primary resource in lessons ranks as possibly the greatest change in Teaching and Learning.
Students now use workbooks in every subject in Key stages 3 and 4. These bespoke resources have effectively replaced textbooks and exercise books or folders. When we started to produce workbooks we never envisaged that we would have some students using them 'live' in class while other self-isolating students used them for remote learning at the same time at home, but this has been a huge benefit.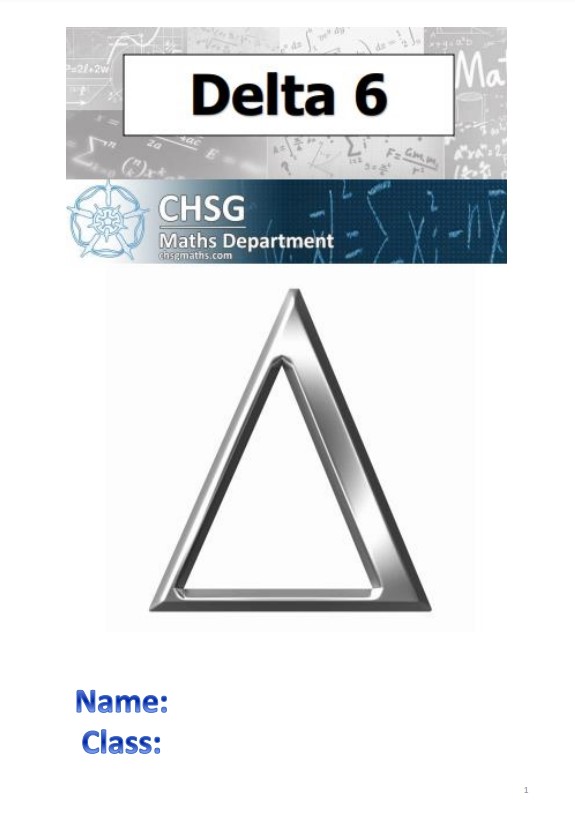 Workbooks have proved to be a lifeline for learning during the pandemic but have also fundamentally altered lessons in class in normal operating conditions too. Bespoke workbooks are produced in-house by all subject areas. They contain the essential information that all students need to acquire, tasks that they need to complete and space for them to write in.
Working in workbooks (or booklets as most students call them) aligns with the priorities of the knowledge rich CHSG Curriculum and reflects the strengths and learning needs of our students. We have noticed that using workbooks has resulted in a sharper focus on learning and has made CHSG classrooms more efficient learning environments - time is only spent learning content and doing tasks that teachers have selected and devised at a level that provides appropriate challenge specific to our students. Far less time is spent jotting down notes from the whiteboard and no time is now spent cutting and gluing worksheets into folders or exercise books - in fact it seems incredible that we operated in this way for so long!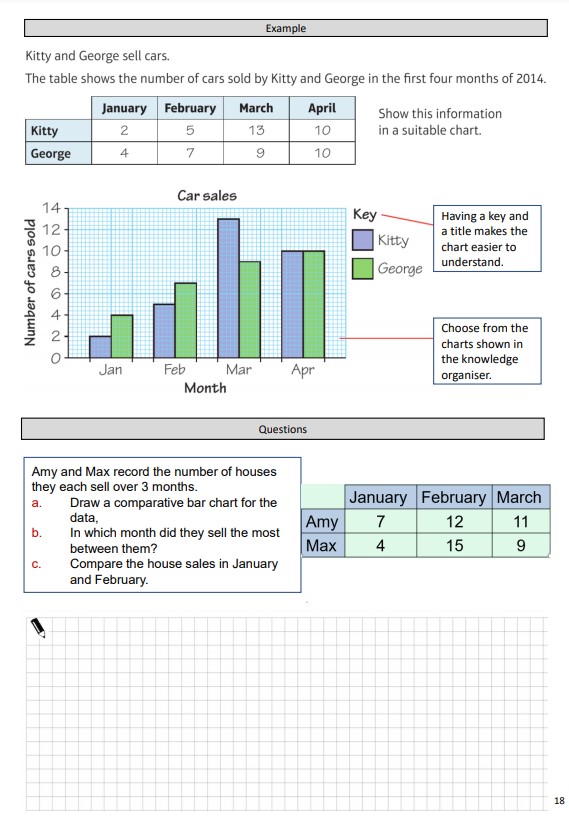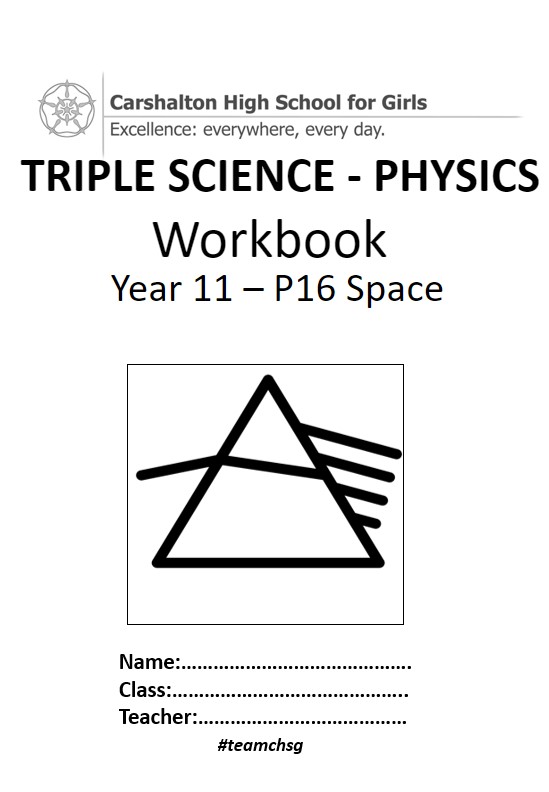 Students' workbooks help them to remember and use previously learnt material and support effective revision and preparation for examinations and tests. They are more effective resources for study and reference to past lessons than exercise books or ring binders which may contain a jumble of notes, answers and information sheets. This is really important, as getting organised for effective examination preparation is an aspect of study that many of our students have struggled with in the past. Students and their parents can also see how lessons and units of study fit together and the programme of study is definite and shared. It is also much easier for students to prepare for lessons in advance as the workbook shows what is coming, which in turn also makes it easier for parents to engage in their daughter's learning. Feedback we have had from parents has been very positive indeed, not only in periods of remote learning. The greater transparency in teachers' work is a positive feature that we welcome, as we love it when parents talk with their daughters about their learning.
Another major benefit of using workbooks is the consistency of students' experience. In the long run they should smooth transition from one year to the next and help when a class has a new teacher. Most departments collaborate to produce their resources so there is greater consistency in structure and the language that teachers of the same subject use in their lessons. Students in different classes do identical exercises. Heads of department have noticed that workbooks have helped them to secure greater consistency in expectations in their areas. All staff regardless of their stage of career and level of expertise are using the same high-quality resources. It is still possible to retain some flexibility as workbooks are made with spare pages at the back, so if a class and their teacher is flying on a particular topic there is still the scope to explore this.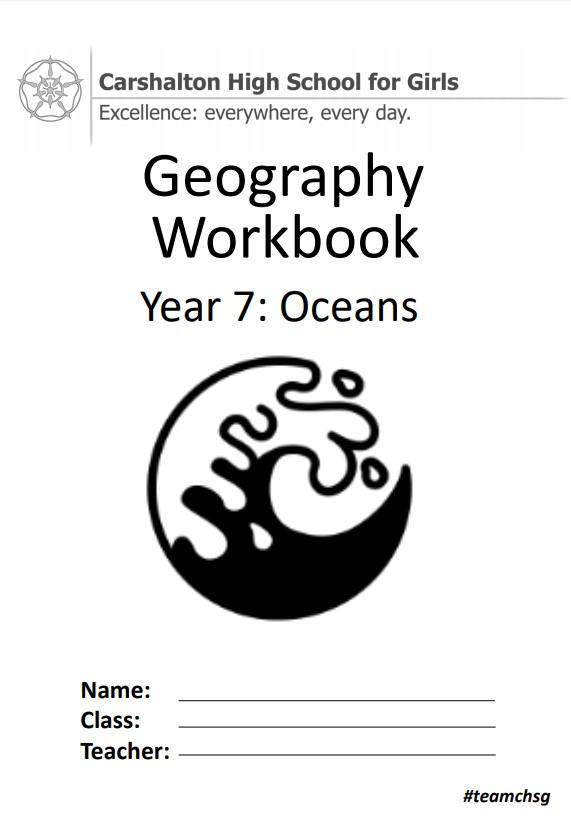 CHSG workbooks have certain common elements that promote consistency and usefulness.
Contextual details: the learning to be covered and how the new material links with prior and future learning of content/skills and concepts to help students to connect learning and make links across units.
Knowledge Organiser: a concise table of the core knowledge that students are required to know in the unit to support learning, retrieval and the use of this knowledge.
Resources and activities which convey key content for use both during lessons and homework or independent remote learning. Clear instructions and explicit expectations provide full access and secure quality responses.
Assessment opportunities through tasks that allow detailed, criteria led assessment and feedback. These are usually placed at the end of the workbook.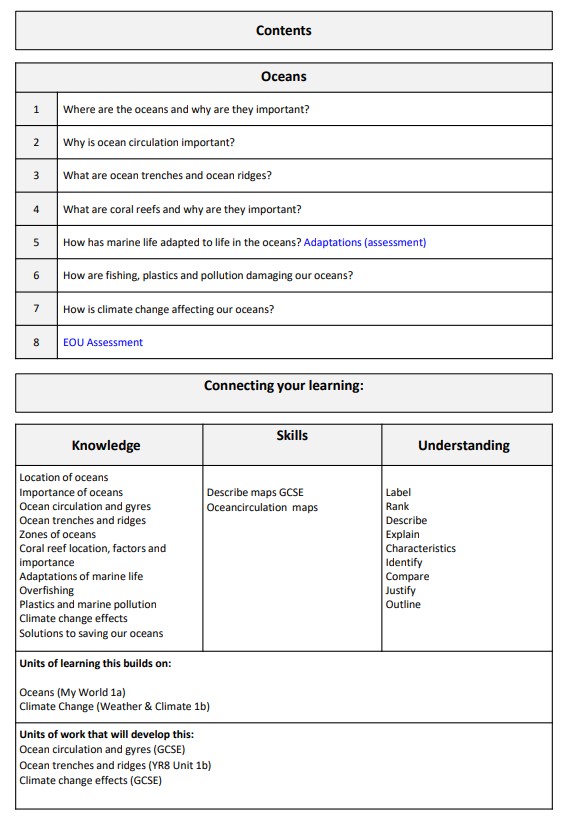 Teachers have worked incredibly hard to produce workbooks over the last year. The pandemic has forced a process that would have taken much longer in normal times to be completed more quickly. The process of rethinking the means of delivery of our curriculum has been rapid and we have undoubtedly learned lessons along the way. Sometimes we have had to subscribe to the adage that 'done is better than perfect' and a full evaluation and some redrafting will definitely be required. Teachers have had to work to short deadlines to ensure that remote learning has been well resourced alongside all the other demands the pandemic has placed on them, including teaching lessons on MS Teams and making YouTube videos. They have been supported with training time, the postponement of other developmental work and not least, incredible support from support staff. Indeed, the process of turning workbooks from uploaded documents to physical resources for use in class and at home has shown how invaluable the work of our support team is. During periods of lockdown process of printing, packaging and mailout on a three -week rolling programme has been awe-inspiring. Click on this image to get a flavour of the printing and mailout process.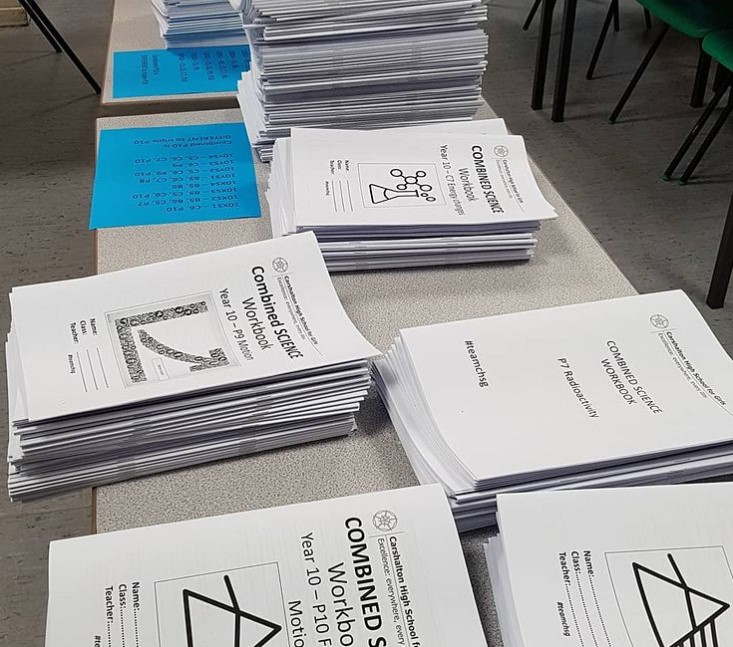 Some of our reservations about workbooks have not been borne out. For example, students have been very responsible about bringing their workbooks to class (the knowledge that forgetting their workbook means a detention has helped!). We learned very quickly though that coloured front covers require a tonne of ink and that workbooks can get tatty in school bags pretty quickly, so students have been provided with a plastic folder to keep them safe and neat.
All departments are currently aiming to produce their workbooks for all of the Key stage 3 and Key stage 4 curriculum by July 2021. This represents a complete redraft and redesign of our resources in a little over a year and will be a fantastic achievement.