Year 7
Miss Marshall

Year Leader

Miss Ishola

Assistant Year Leader

Mrs Newman

Pastoral Support Officer
At Carshalton High School for Girls, we know that the move from Primary School to High School is a big step for both students and parents and we feel that the transition process from Year 6 to Year 7 is integral to a student's happiness at High School.
With this in mind the transition process starts around Easter of the year prior to a new student arriving in September. All primary schools are contacted and information about new students' academic levels, friends and personalities is collated. Over the summer term we then attempt to visit as many primary schools as possible, so that the Year 7 Team can introduce themselves to the new girls, provide information and answer any questions the prospective students may have.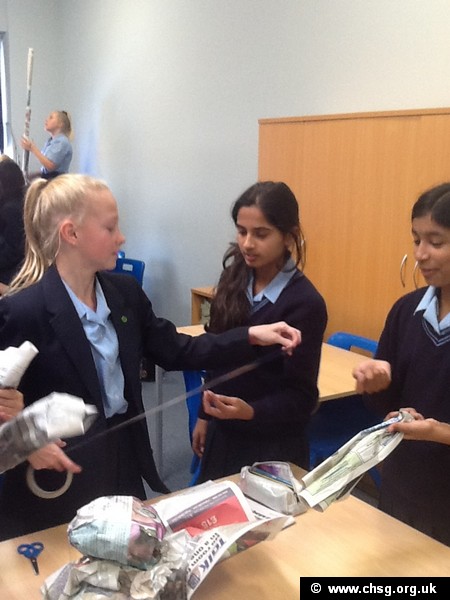 In July we then hold an Induction Day. All prospective students are invited to come to the school for a whole day. Once here they will meet their new form group, form tutor and experience a 'day in the life' of high school. We have found this is an excellent tool to making the first day in September feel much less scary.
Once the new year has started the Year 7 pastoral team, including the Senior Leader, Year Leader, Form Tutors, Pupil Support Assistant, and support staff, all work hard to ensure the students settle in happily.
There are a number of events and schemes in place to help students settle in. Early in the first half term we run team building exercises where students and tutors take time off the normal timetable and partake in fun activities designed to bond a tutor group and help new friendships form. Later in the first term we run a 'Meet the Tutor Evening' when parents are invited into meet their daughter's tutor and discuss how they have settled in so far.
For those students who need a little more support we run a peer mentoring system where a selection of our Year 11 students are extensively trained and then build relationships with specific Year 7 students within a safe environment. As a year team we also work very closely with the Learning Support Department to provide nurture groups and additional academic support where necessary.
One of the key features to students feeling safe and happy in school is effective communication. If you do have and questions or concerns, please do not hesitate to contact either the Year Leader or Form Tutor, either by phone or email (addresses below).
Important Dates

| | |
| --- | --- |
| 5th September 2017 | Autumer Term starts - Registration at 8.35am |
| 28th September 2017 | Parents' Information Evening & Meet the Tutor |
| 8th February 2018 | Parents' Evening |
| 4th June-8th June 2018 | Year 7 Exams |
Year 7 Team
Useful Websites
Whilst both you as parents and us as teachers work hard to ensure your daughters are happy and safe, there are times when you need a little more information or advice. In these situations please do not hesitate to contact the school. Alternatively, you may find one of the website's below of use.