Scholarships
Carshalton High School for Girls are offering a Sport Scholarship Programme and
a Music Scholarship Program
.
Girls in Year 6 are able to apply to the school and be selected based on their sporting aptitude and their musical aptitude.
Scholarship students will take priority over some other
admissions criteria
as these applications will be considered under Priority 3.
Once at the school students will access a bespoke programme of support and development that will stretch and challenge them.
The dates for the Sport and Music aptitude assessments are:
Sport - Saturday 7th October 2017
Music - Wednesday 11th October 2017
The closing date for return of supplementary form for the Music or Sport Scholarship is:
Friday 29th September 2017
CHSG Scholarship Supplementary Information for
Admissions September 2018
A maximum of the equivalent of 10% of our admissions number per year group (currently 24 students) will be designated for Music or Sport scholarships which qualify for entry to the school.
Students wishing to apply for one of our scholarships will need to complete the supplementary application form (Appendix 2) which must be received by the school by midnight Friday 30th September 2016. Successful applicants will be invited to an assessment day (which will be held in the early part of the autumn term).
To be offered a scholarship, applicants must reach the scholarship standard. The highest ranked 24 applicants who have also named the school as a preference will be offered a place. A place will only be offered through the Pan London Co-ordinated Admission Arrangements if CHSG is stated as a preference school on the CAF (Common Application Form).
After the submission date for the CAFs, applicants who have not applied for a place at CHSG who reached scholarship standard will be removed from our scholarship ranking list. The Local Authority, following the outcome of the Pan London Co-ordinated Admission process, will remove applicants from our scholarship ranking list who have been offered a higher preference school. It is only at this point that the top 24 (10% of admissions) of scholarship applicants who have reached the required standard will be offered a scholarship place at CHSG.
Whilst the actual assessment methods differ between different disciplines the process used to determine the actual scholarships is the same. Students will need to reach a pre-determined score to be eligible for a scholarship. If more than the equivalent of 10% of students reach scholarship standard then they will be ranked according to their standardised score with the top 24 (10% of admissions) being eligible for admission. Students who reach scholarship standard but are ranked outside of the top 24 (10% of admissions) will be placed on our scholarship oversubscription list in rank order. Should scholarship places become available then the highest ranked student on the scholarship oversubscription list will be offered a place at the school.
Should places be secured through our other admissions criteria (Looked After Children, students with social or medical needs, siblings or distance) by students who reach scholarship standard then an opportunity to join the scholarship programme will be offered.
Reaching scholarship standard does not guarantee a place at CHSG as we expect there to be more students reaching scholarship standard than scholarship places available.
Assessment Procedure for Sports Scholarship
Assessment activities are organised by the PE department and overseen by staff from the senior leadership team and an independent assessor.
Assessment lasts for approximately 2 hours during which time each student will work alongside other applicants on a variety of sport related tasks.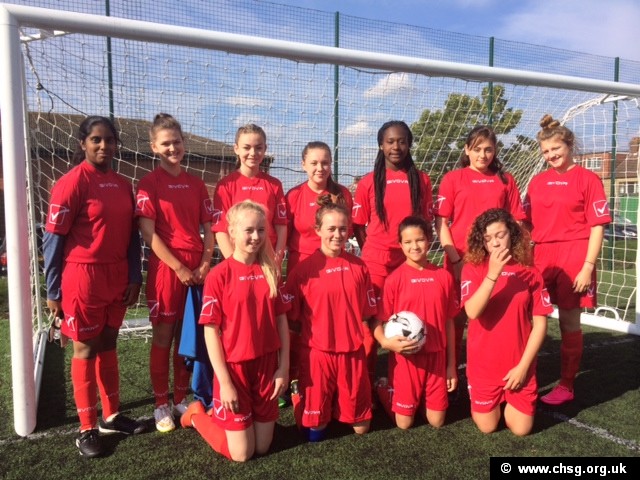 The assessment is not sport specific but carefully designed to evaluate the key components required for particular sporting activities.
Activity 1: Coached activity involving a number of drills which will assess a candidate's response to coaching for sporting potential, motivation and application of skills
Activity 2: Individual and group activities measuring a range of aptitudes such as hand-eye co-ordination, reaction time, listening skills and working within a team.
Activity 3: Fitness test measuring stamina, motivation and resilience
Assessment Procedure for Music Scholarship
Assessment activities are organised by the Music department and overseen by staff from the senior leadership team and an independent assessor.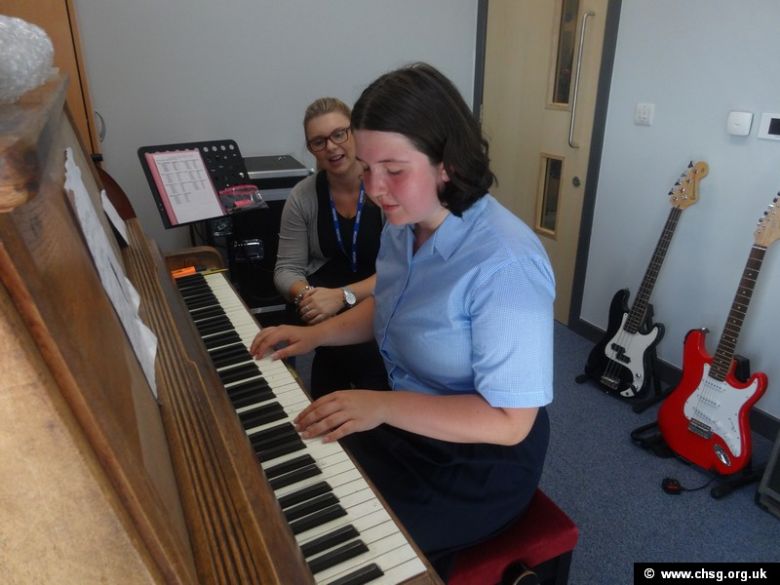 Audition:
1. Two performances on their chosen instrument(s) and/or vocal
2. Musical aptitude test
3. Sight reading on their chosen instrument(s)
Scholarship programme
Students awarded a scholarship will be expected to undertake the following:
Music
Attend instrumental/vocal lessons regularly

Participate in formal and informal concerts
Participate in school music organised events
Attend organised visits to hear concerts, musical theatre and other such events
Attend workshops with professional musicians
Act as a positive ambassador for the school and department at all times
Students will have access to subsidised peripatetic teaching
Study Music at GCSE level
Sport
Attend every PE/Dance lesson with correct full school PE kit

Represent the school in at least one sporting activity during the course of the year
Act as a positive ambassador for the school and department at all times
Help support the organisation of Inter House activities
Study PE/Dance at GCSE level
Students will have access to specialised sports workshops
Students will be provided with sports leadership courses Students will have a variety of trips organised allowing access to sports events and sessions